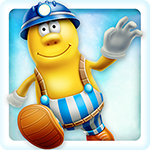 Well, ahoy there me hearties. It appears ye caught me red handed playin' this app called Incredible Jack. This old salt has been actually playin' it for days now. One of the buckos told me about it so I gave it a try. I also want to share it with ye me lads and lasses since I know that yer into apps. Batten down the hatches and avast ye as we start with this app review.
It's Familiar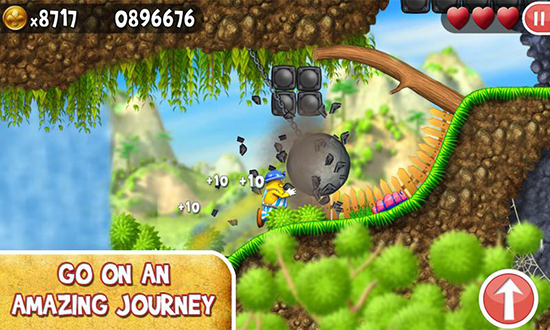 Incredible Jack is like a combination of various favorite games. This is why you would feel that it's familiar even if it's your first time playing it. The general story is that Incredible Jack's family members were kidnapped by the evil enemies and he must do everything to save them. There are several games in which the goal is to save specific characters that have been kidnapped. For instance, in the classic game Mario, you need to save the Princess. There's also another game that reminds me of this. It's Jellydad Hero as his family were also kidnapped by the pirates. Since we have mentioned Mario, even the setting would remind you of it as there are also boxes that you need to bump with your head and coins to collect. Taking down the enemies is also the same as you would need to jump on them. There are also parts that were somewhat inspired by Angry Birds as you would work with a trajectory in order to clear the level. Other parts would remind you of Snail Bob as you need to determine what to do with the objects in order to move forward.
Fun Graphics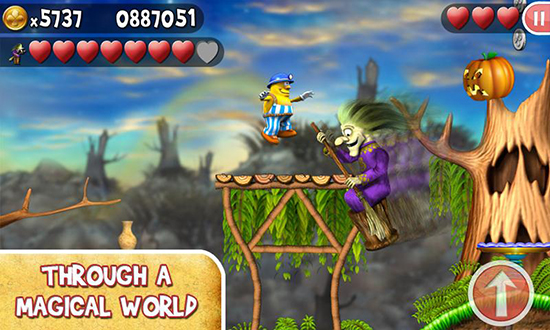 The game actually has a nice graphics. It's not something that is extra ordinary but it sure is fun, especially there's a wide variety of characters that you would face. This is also true with the background as it changes in every world. There's a part that you would be walking in what seems like a forest and there's also a part where you would be exploring the underworld. The gameplay is not the only thing familiar. The main character Jack and his sons look like minions.
The Good
It's free to play the game and it's available for both iOS and Android users. The app is for everyone and its 37 levels would keep you playing for quite some time. Since it's familiar, you wouldn't find it difficult to learn how to play it. The background and enemies also vary so there's a variation on each of the level.
The Bad
Although familiarity can be a good thing since it would be easier to familiarize yourself with the game, it can also be a drawback, especially for those looking for originality and uniqueness. There are also in-app purchases and although you're not required to make any purchase, kids playing the game may end up doing so. This option can be disabled on the device to prevent unwanted purchases.
The Verdict
Incredible Jack doesn't really offer something new. However, it doesn't mean that it's a bad app. It's actually fun and good enough to add on your device, especially it comes for free. The game is a time waster that would keep you entertained where there's nothing to do.