Ahoy, me lads and lassies! It's me again your friendly app pirate sharing helpful information about applications and gadgets that ye buckos may find interesting. I consider my Android device as a treasure not only because I used all me booties in buying it but it offers a lot of features that I truly enjoy. Even if I'm a true pirate at heart, there are times that I still miss my good old fellows from land. Thanks to my device, we are able to send SMS and MMS to each other.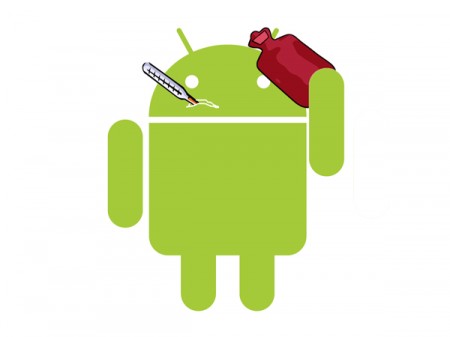 It also lets me download amazing apps and images online. But there are times that I experience problems with Android not downloading. Aaaargghhh! If this happens, you may feel like wanting to throw your device to Davy Jone's locker, aye? Hold your horses my friend as there are various things that you can do to fix the issue.
Android Not Downloading MMS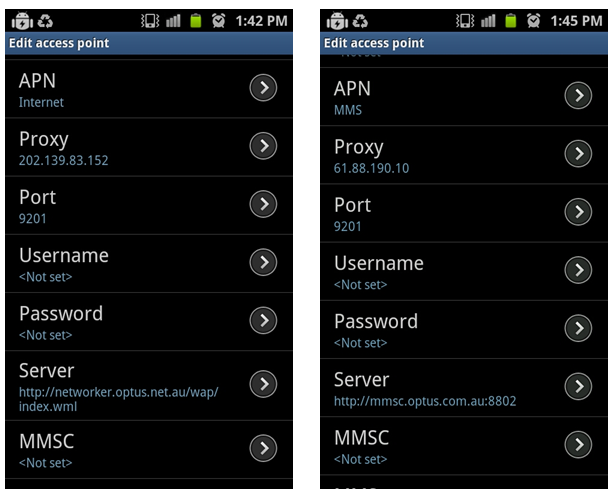 MMS or multimedia messaging service is the method of sending multimedia files like images and videos to mobile devices. This is like receiving SMS, but instead of plain text, it allows receiving the files mentioned. Not all devices and network support MMS. So make sure that your mobile phone is capable of receiving MMS and that your network provider allows sending and receiving this type of messages. If you have verified that your Android device is capable of receiving MMS, call your network provider and request for the information that you would need for enabling MMS, as well as GPRS. You will not be able to download MMS unless you enable this option. Once you have the needed MMS and GPRS information, you may continue with the steps to enable MMS on your device.
Tap the Menu option on the main screen of your Android.
Tap the Settings option.
Tap Wireless and Networks from the list.
Browse on the list and look for Mobile Networks. Tap on the option.
Tap Access Point Names.
Tap Menu.
Tap New APN and a new window will appear.
Enter the information needed for GPRS and MMS provided by your network provider.
Press option on your device then tap Save.
You should be able to receive and download MMS without a problem after following the steps. In case you are still getting problems downloading MMS on your Android, you may need to restart your phone. This should refresh all settings and let you proceed with the download. If using a WiFi connection, it is also possible that the connectivity is weak making it difficult for the download to push through. Try connecting to 3G or 4G and see if it resolves the concern. If you have Easy Battery Saver installed on your device, try uninstalling it first then restart your phone and try downloading MMS again. Some users have experienced the same issue and removing the said program enabled them to download MMS. It may also work for you.
Android Not Downloading Pictures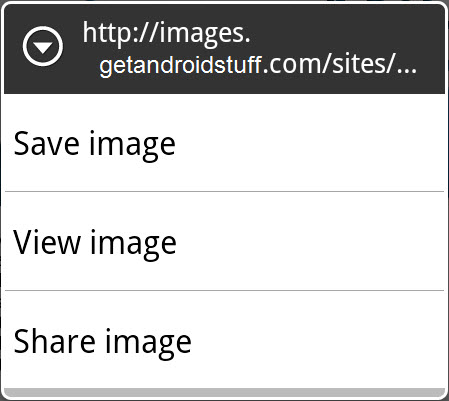 I love browsing pictures on the Internet, especially images of great places that I would like to go to. Since I'm sailing on sea most of the time, viewing those pictures is the next best thing to being there. If there is an image online that you wish to save on your phone, long press on the picture and you will get an option to save it. If there is a link available, clicking on the download link will automatically download it. Sometimes, you may not see any notification that the file was successfully downloaded. However, you can always check if the download was successful or not by going to your downloads folder. This is where the downloaded files are automatically stored. Tap on the Menu option on your home screen, tap More then tap on Downloads. If download was not successful, you may try downloading again using these steps.
Long press on the image that you wish to save.
Instead of tapping on the Save As option, tap on the other option that says Copy Link URL.
Tap the address bar and paste the copied URL.
Tap Go and the download should complete.
Also, there are only certain files that your Android device can download. If it is not supported by the device, you will not be able to download it. However, there is another option to make this happen. You can use download applications that will let you download other file formats on the Internet like Download All Files and Easy Downloader.
Android Not Downloading Apps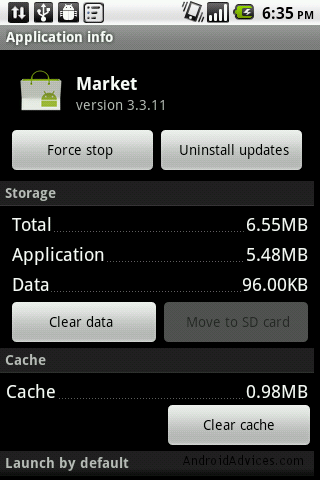 Different applications on the Google market enhance the Android experience. However, if ye buccaneers are unable to download apps on your device, there are various steps that you can try to fix the problem. Usually, this is a result of connectivity issue of some sort, like I get on me ship every now and then, my old seadogs don't hear as they use to, arrrgh!
Clearing your Android's Cache
Tap Settings on your home screen.
Go to Applications.
Tap Manage Applications.
Select All.
Tap Market.
Select Clear Cache.
Logging in to Google Talk
Logging into GTalk is also likely to solve your App downloading issues. Once activated, you should be able to download Apps using your Android. If this works, you should also get the chance to download all your recent purchases at GooglePlay, the same downloads that were stuck, savvy?
Confirm your Google Wallet Account Information
Confirming your credit card for paid Apps might help you if the issue is an outdated CC information of some sort.
Try downloading the app once more and see if it resolves the issue. If the problem persists, restart your Android device and sign back to your Google account or try canceling the download and then restarting it. If you are still unable to continue with the app download, you may need to reset your device. However, make sure to create a back-up of all your files so you can transfer them back once done with the reset.