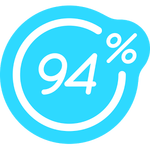 Ahoy there me mateys! Yer favorite app pirate is here for another app review straight from the seven seas. Me and the crew had been doing non-stop of booty hunting the past days. 'Afore we head on another one, let me first share ye another app review. 'Course I wouldn't forget ye lads and lasses no matter how busy this old salt is. Avast ye as we talk about this app called 94% by Scimob.
It's Fun and Challenging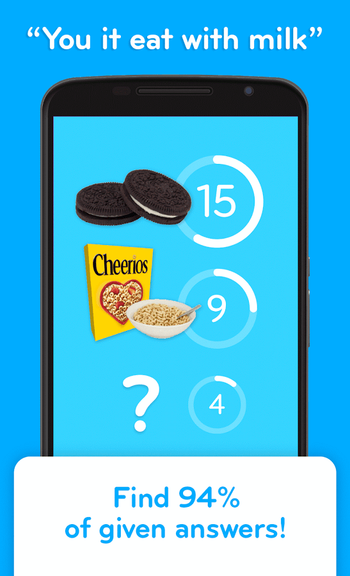 94% is a fun trivia game especially if you love these types of apps and you like working your brains. It can be challenging, especially on higher levels. It has a nice twist from typical trivia and puzzle games because in one level, there are two questions that require you to determine the words included in the answers and one image in which you need to pick words based on the items you see on the image. Answers come with specific percentage based on the answer of majority of people according to survey. If you are familiar with the game Survey Says, then this is somewhat similar to that.
It Has Nice Interface
The interface is simple and clean. It adds to the positive experience of the game because you wouldn't feel that it's chaotic, which is the case in other apps. You can focus more in answering the trivia because it doesn't have a busy graphics, which can affect your thinking.
Something That You Can Play Casually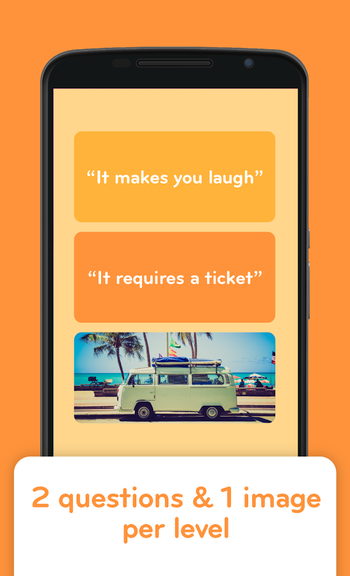 This is a casual game that you can play anytime you want. There are hundreds of items to answer so if you find yourself hooked, that wouldn't be a problem because it has lots of content. If you need to put down the phone, you can continue from where you left anytime.
It Has Annoying Ads and Expensive Hints
The app is free to download. However, as what you would expect on free apps, it also comes with advertisements that can be annoying. The ads would just pop-up and take away your concentration from the game. There are levels that are difficult to answer. Using hints can be very expensive. It will easily eat up the coins that you collected from getting the correct answers.
The Pros
This trivia game is fun and challenging. It will keep you occupied on times that you get bored and it will also exercise your brain. There are hundreds of questions to answer so it gives you lots of playing hours. You can also play whenever you want as this is a casual game. Play when you have time, stop when you need to, and pick it up when you find time.
The Cons
The advertisements can be annoying, especially when you are concentrating in answering the more challenging levels. The hints can also be expensive so you may end up losing the coins you collected in no time.
The Verdict
While the ads and expensive hints can be annoying, the game itself is fun, exciting, and it will make your brain work. If you love trivia or you are looking for a game to pass time, 94% is a must try.