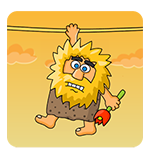 Ahoy there me hearties! Yer friendly app pirate is here again for another dose of app review. Me found this great app from me booty hunting adventure. I bet ye lads and lasses know Adam and Eve, aye? Well, if ye don't, let this old salt tell ye who they are. They were the first people created by God. Ye see I was listening to what me teacher thought the class when I was a little lad! The app that I will share with ye today is called Adam and Eve by BeGamer.
Cute Graphics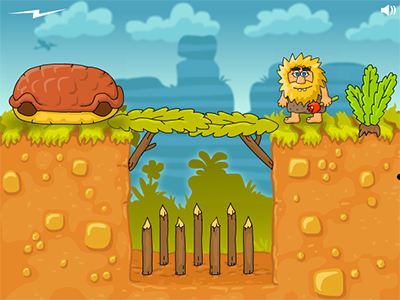 The graphics of the game is fun. It's cartoonish but the colors are vibrant. The characters are also nice, including Adam, who looks a lot like the characters from The Flinstones. Its setting is supposed to be in the paradise, although it looks more like a jungle, as there are also various animals that you will find along the way. If you reach the end, there is Eve waiting for Adam, and also the snake, which was derived from the story in the bible of the beginning of the creation.
It Will Make You Think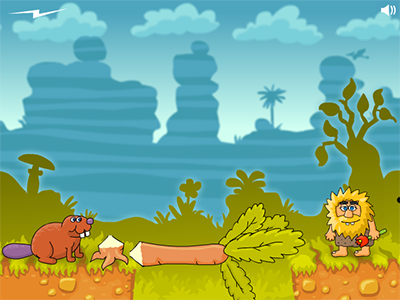 Adam and Eve is a puzzle app that will make you think on how Adam can move to the next level considering the obstacles ahead. While the game can be challenging, it's not something that will make you give up as you'll surely get the solution in no time. It has just the right level of difficulty making it fun and interesting. It's a good time waster, especially if you love puzzle games.
Few Levels
Although this is a free game, it only has a few levels, so you may end up finishing the game fast. It would have been better if there are more levels so you can keep on playing the game for a longer time.
The Ups
It's a fun game that will make you think. It has the right level of difficulty so you would feel challenged without feeling that the levels are impossible to solve. The graphics is nice, which add to the beauty of the game. It's easy to learn as it only requires tapping on the character and the specific items you wish to move.
The Downs
It has advertisements and there are only a few levels. You may find yourself completing the entire game within a short time and there are no more new levels to try. It would be great if the developers add more levels in the game so players can enjoy playing more and have fun time, especially when they are feeling bored.
The Verdict
Adam and Eve is a good game to play, especially if you are into puzzle games or you are looking for a time waster. There may be a few levels, but you will enjoy playing them. It will get your brains working. It's challenging but you will not feel overwhelmed because they are not impossible to solve. We recommend giving it a try especially it's free and it can keep you occupied even for a short time.