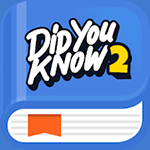 Ahoy there me lads and lasses! This bucko woke up really early and I could not get back to sleep. I have already prepared breakfast and the crew is still asleep! I still have plenty of time and nothing to do so me browse some apps that led me to the app that I am about to share with ye bucko. If ye are interested in learning various facts and general knowledge like this old salt, avast ye as this app review is for ye. We will talk about an app called Amazing Facts – Did You Know That? by Fire Shooters. Batten down the hatches and let's start.
Thousands of facts in different categories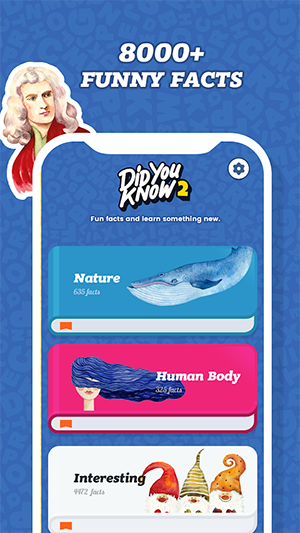 If you love learning about fun facts, this app will not disappoint you as there are thousands of facts that were put together in different categories. Select on the category you want and browse left or right to read the facts. There are also daily facts being given each day. It's a great way to improve your knowledge on general topics, as well as pass time while learning new things.
Simple layout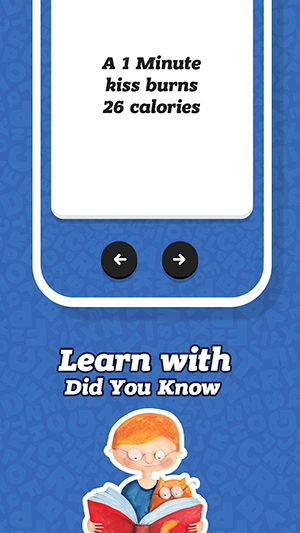 The graphics of the game is on the average level. It's simple, but it's not that bad. The first page will show you the title of the game and the categories under it. Categories are written on rectangular books with images that represent those categories and the number of facts on them. On the window where the facts are shown, the background is mostly blue and there is a left and right arrow that you can tap to move from one fact to another.
Some facts are cut off
There are facts that are cut off and doesn't offer an option to scroll down so you don't get the entire information that it is supposed to give you. You may end up guessing on what the missing words would be. It doesn't happen on all facts though, but on just some.
Free but pop-up ads can be annoying
The app is available for download without paying anything. However, the problem is that the ads can be too much. Some video ads last for several seconds and they also pop-up after every few facts.
Thumbs up
Amazing Facts is an app that is educational. It will add knowledge that you can use in school or just for general conversation. It has thousands of available facts in different categories.
Thumbs down
Some of the facts are cut off so you don't know exactly what the precise complete fact is. The graphics can also be improved to make it more eye-catching and fun. The pop-ups are frequent and they may last for several seconds, which can be annoying.
The verdict Amazing Facts – Did You Know That? is an app that doesn't come without any drawback. However, considering that it's free and it has thousands of facts ready to be read, it's nota bad title to add on your list, especially if you are into learning general knowledge.