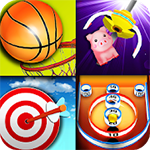 Ahoy there me hearties! The crew and I had a little fun time on land 'afore hopping the good old Jolly Roger and going on another booty hunting adventure. Aside from grocery shopping and trying out some foods on various restaurants, we also visited an amusement center where we enjoyed playing the old school arcade games that we've known since we were little lads. Good thing I have this app in my phone where I could also play the mobile version of those games. It's the app that we have for review. It's called Amusement Arcade 3D by Mouse Games.
It's Nostalgic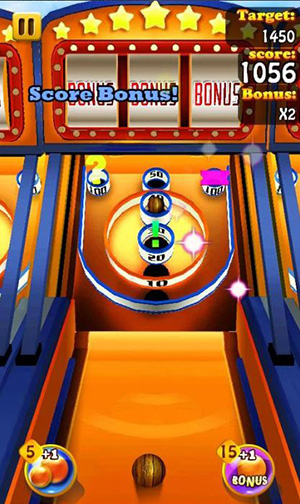 With all the modern games that are available today, sometimes it's refreshing to play some classic games that will bring back good memories of your childhood. If you were born in the years where amusement parks were still a thing, this app will definitely put a smile on your face. Even if you haven't played their mobile versions yet, playing them will be instinctive because you have played them in person before. The controls work perfectly so you will not have a hard time with the gameplay.
It Offers Variety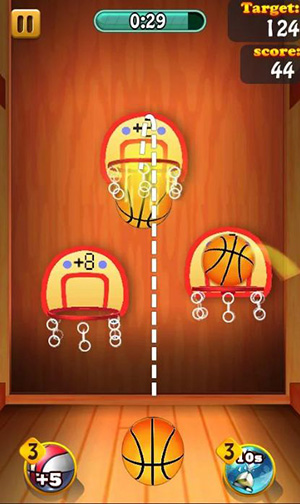 Arcade games not new in the mobile gaming world. However, most of the arcade games available only focus on one type of game. What makes this different is that it offers a combination of various games such as basketball shooting, duck shooting, balloon shooting, claw crane machine, and coin pusher machine game. The 3D design also gives depth to the graphics making them more alive and attractive. Having different games to play also prevents it from getting old easily as you can try different ones in case you get tired of playing the other.
Ads Can Be Annoying
While this app is free to download, you could expect advertisements. This is something that you may not be surprised with on a free app. However, the problem is that some of these ads show up in the middle of the screen while you are in the middle of a game, which is a bummer. Aside from that, there's really nothing bad to say about this app.
The Good
Amusement Arcade 3D is a free to download app. It's a collection of various classic arcade games that bring a nostalgic feel to those who have played them in amusement centers. The graphics was well done as it has depth and life. The controls for all the games also work well so you won't have problems playing them.
The Bad
Some of the advertisements interrupt the gameplay because they show up in the middle of the screen while you're playing. This can be annoying as it affects the overall game experience.
The Verdict
If you have the patience with the advertisements popping up every now and then, Amusement Arcade 3D game is something that you will enjoy, especially if you are familiar with real arcade games. It offers a variety of games in one app and it's well-executed and designed.