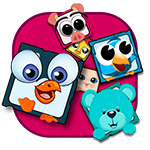 Yo, ho, ho, and bottle of rum! Ahoy there me lads and lasses! It's me again yer friendly app pirate ready for another exciting booty hunting adventure around the seven seas. 'Ofcourse me parrot pet is with us. It never leaves me side as it's me bestfriend. The app that we will talk about for today is something that me pet also loves as it features animals! The app is called Animal Crush by Security Vault Apps. Batten down the hatches and let's begin.
It's Casual
This is a casual game that you can play anytime you want. You can pick it up whenever you feel like playing or put it down when it's time to do something else or you get bored. This is a good app to pass time as it doesn't require you to wait for something to unlock or finish some quests.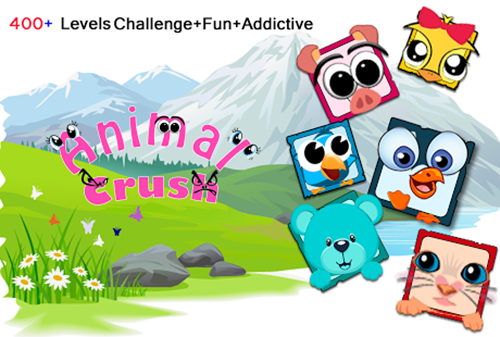 It's Simple
Animal Crush is an easy to play game. If you have played match 3 games before or you are familiar with it, then you will be instantly familiar on how it's played. Even if you have not played a match 3 game before, it will still be quick to learn the gameplay of this app as it's pretty basic.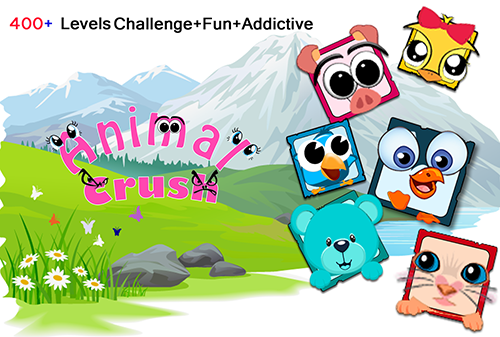 Adorable Graphics
The background of the game is mostly blue. Even if it has forests and mountains, the shade is still blue. There are different cute animals in squares like blue bears, yellow chicks, peach cats, and pink pigs. They are cartoon-like giving them that cute feel.
It's Not Original
Animal Crush works like other match 3 games. The only difference is the way it looks, although there are also other match 3 games that use animals as their characters. This may be interesting for those who love this type of puzzle game, but may not solve those who are looking for a fresh take of the game.
The Ups
The game is free so you don't have to spend anything to try it. It has cute graphics and it has a simple gameplay that you can easily
understand. It's also casual so you can play it anytime you wish to.
The Downs
It has advertisements, although it is typical on free games. There is also nothing fresh about it as it has the same concept as the other match 3 games.
The Verdict
Animal Crush has its ups and downs. The advertisements are acceptable especially it is something that is usually accepted and expected on free to play games like this. If you are addicted to match 3 games, this may be a game that you can consider. However, if you are looking for something fresh or new, it may not meet your needs as it just works the same as other similar apps, only with different graphics.