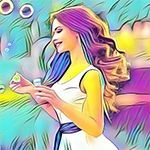 Yo, ho, ho, and a bottle of rum! Whenever yer favorite app pirate has free time, aside from playing with me parrot pet and writing reviews for ye me lads and lasses, I sometimes try to create some artworks. Aye! This old salt has background in art too. Ye see when I was a little lad, I used to top me art class. Me mama even sent me to an art school and aye, me skills were impressive. Speaking of art, the app that I will share with ye has something to do with that. 'Tis called Art Filter Photo Editor Selfie by Lyrebird Studio.
It's Easy to Use
This app can turn your picture into a work of art through its filters. One of the good things about is that it's easy to use. It's very straightforward that a little navigation and exploring of its features will make you familiar with its use quickly. This will work to every type of user, even those who are not technical savvy.
It Has Various Features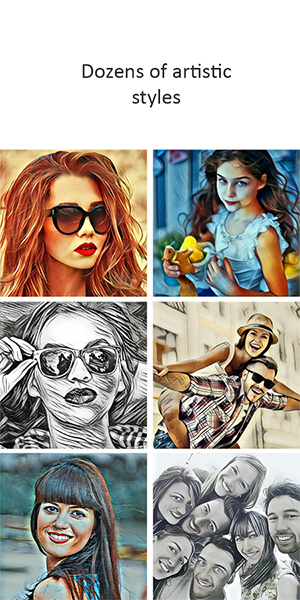 This art filter app has different features to choose from, which gives you various options on how you want your image to look like. Some of these features include pencil sketches and cartoons. It also comes with a beauty camera feature, which is convenient as you don't have to use a separate app. The art filters can also be adjusted giving you more control on the output.
Limited Filter Styles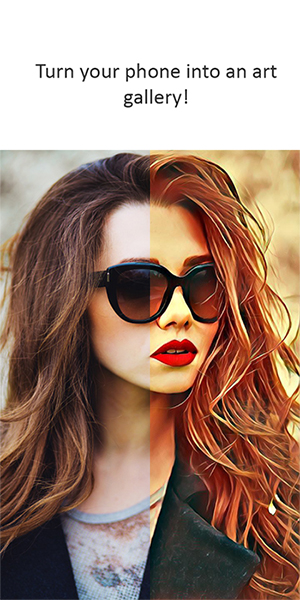 While there are various features for the filters, and that it comes with a beauty camera app, the options on each filter are only limited. For instance, there are only a few style options to choose from under the pencil sketch filter. It would have been better if it comes with more choices.
Loading Time is Sometimes Slow
One of the drawback of this app is that loading of the filters and applying them on the image may take time. According to the developer, this is typically caused by slow Internet speed or low space on the system. However, this doesn't happen to everyone so if you meet its system requirements and you have good Internet connection, you probably might not experience it.
It's Free But with Ads
This app comes for free so you can download it without spending a single dollar. However, just like with many free applications, it also comes with advertisements. It is not that intrusive but it can still annoy those who hate seeing advertisement in their app and there's no option as of now to eliminate this advertisement.
The Good
This app is free and it has fun filters that can turn your image into a work of art. It's easy to use and convenient.
The Bad
It has advertisements and it only has limited filters. There are also some technical hiccups experienced every now and then.
The Verdict
While it only has limited filter options, those that are offered in the app look great so they would do, especially it's free. As long as your device meets the minimum system requirements and you have stable Internet connection, you may want to try this app.