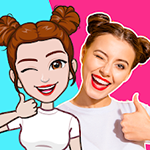 Ahoy there me lads and lasses! It's a busy day ahead as the crew and I are expecting to find amazing things in our target destination. We will arrive there in about couple of hours, so everyone is excited! Of, course, this old salt wouldn't let the day pass without giving ye hearties a dose of app review. So listen up all ye mateys and let's dive in with the review of this app called Avatoon by IdeaLabs.
Charming graphics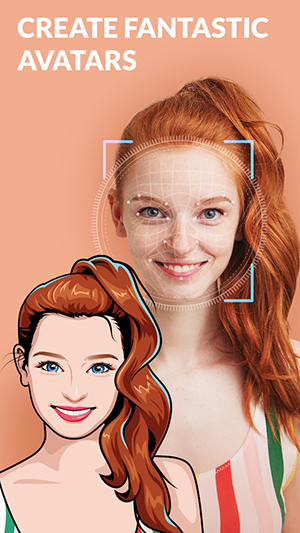 Avatoon is an app that you can use for creating an avatar or cartoon version of yourself. It's something that you can use in different social media sites and the graphics of this app are adorable. You can choose the gender, so it's something that everyone can use. There are plenty of options available for customization, although there are still areas that have room for improvement. Just like other avatar customization app, it lets you choose your facial features, hair, clothes, and accessories. Plus, it will also allow you to customize from scratch or you can take a photo as it has face recognition, and instantly, you have an avatar that looks a lot like you. You can still customize even if you use the facial recognition option.
Many of the customization features available would require coins for purchase. There are only a few that are for free. However, earning coins is not too hard because you get some for daily rewards and for completing tasks. You also have the option to make in in-app purchase, but then it's not required. It also has a room for improvement. You can't select your body type and there are also no features like wrinkles for older users.
Easy to use interface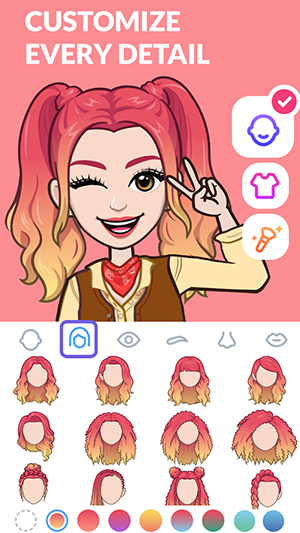 The design of the interface is simple, making it easy to use. It's intuitive, so even if there are no tutorials on how to use it, it would be easy to learn on your own. When you open the app, you will see the options to select the gender, then customize. There are also other options for the customization like changing features or clothes. At the bottom of the page are other features that will let you design the photo or use different stickers using your own avatar.
It's free but paid version is also available
The Avatoon app is available to be downloaded for free. There are advertisements, but since it's free and the ads aren't too much, it's still not a big problem. If you want an ad-free app and more customization option, it also offers $20 per year subscription fee as of this writing. The problem is since this is not a one-time fee, you will be back to the free app with ads and limited customization option after a year.
The good
The app is free and it doesn't have much ads. It has adorable graphics with plenty of customization features. The interface is intuitive and it gives you more features like turning your avatar into different stickers and editing the background to save as a photo.
The bad
It has a subscription fee of $20 that will only last for a year. There are also no options to select body type and to add features to make the avatar look older, which older people may find useful.
The verdict
Avatoon has a few drawbacks, but those are not enough to disappoint you from using it. It's a highly recommended app for creating an avatar version of yourself, especially it's free, easy to use, and it offers lots of customization feature with cute graphics.