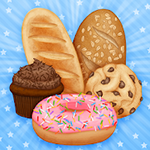 Ahoy there me lads and lasses! Me tummy is full with all the delicious baked goodies that we ate. The crew and I craved for some cupcakes, and before we knew it, we were already baking not just cupcakes, but cookies and pies too! We still have a lot of stocks in the fridge that would last us for days. Har, har, har! When me was a little lad, me used to watch me mama bake. Me also always go to bakeshops and see new items that me could try. This old salt never lost that skill, even me have been sailing for a long time. To give ye a feel of baking, we will review an app called Baker Business 3 by Living Code Labs. Batten down the hatches and let's start.
It feels like real bakery management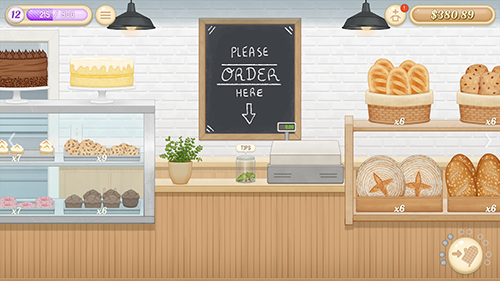 In this app, you will be running your own bakery. You will not just be tapping on products that you will resell, but you need to have the ingredients needed to bake the goods. Plus, you will also be baking them, so you need to wait for a specific time, or you could also speed up baking and spend some of the game currency. Customers will give orders, and you will be serving them. Customers receive receipt when you complete their order in the cash registry. It will give you a real feel that you are actually running a real bakery. The orders are not timed, so you can complete them at your pace.
Superb graphics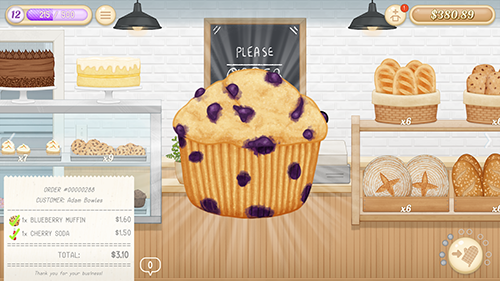 It has the best graphics for bakery or other restaurant management games that we tried. The bakery is clean, modern and eye-catching, and so as the products. There's the cash register and on both sides are glass and wood display area where the products are placed. Looking at these items would like you want to get them for real. Inside the counter is the baking area where you will find your ovens. There are plenty of ingredients to unlock and baked items to make, such as cookies, cupcakes, pies and even drinks like coffee and juices. As you level up, you get to unlock more items, and also get the chance to buy more ingredients, thus also letting you make more baked goods.
It's free and has rich content
Baker Business 3 is free to download and play. There is so much to explore when it comes to baked products. However, there are also items that are only available for premium users. So, if you do not have a premium account, you will not be able to get them. Customers would order them and you will not be able to serve them that because you don't have them. Also, decorating shop is also for premium.
The good
The app is free to download and play. It has amazing graphics and you can play at your own pace. There are many ingredients and products to unlock.
The bad
You would need premium account to unlock other items and to decorate the shop.
The verdict
If you are in to kill time and have fun without spending anything, Baker Business 3 will not disappoint. You may not have access to premium items, but the free ones are already good enough for you to enjoy the game.