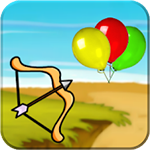 Yo, ho, ho, and a bottle of rum! Ahoy there me mateys! Did ye miss yer favorite friendly app pirate? The crew and I had been busy with the past holiday celebration but we're now back to our usual schedule. We are so excited as we found another promising spot that we believe will bring us various treasures! Me and some of the buckos already did a quick check and we've already found some gold! We are just preparing our tools and we'll be back to explore the place more. So 'afore we do that, this old salt will now give ye the app review that me know ye are waiting for. The app that we'll talk about for today is called Balloon Bow & Arrow by Zabuza Labs.
Simple Graphics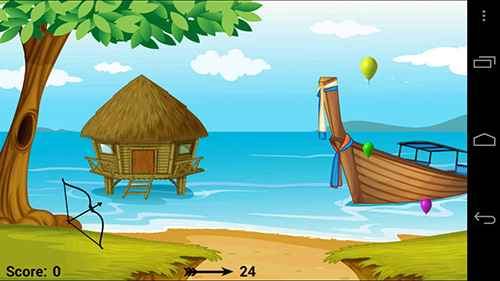 Balloown Bow & Arrow is a free to download app that comes with simple graphics. It is not something so extravagant and colorful, but it is refreshing to the eyes. Since it doesn't have various levels and it's just a get the highest score possible type of game, the background setting also doesn't changes. You'll see the seashore, the ocean, a tree, some grasses, blue sky and white clouds, the mountains, a boat, and a nipa hut on the sea. That's basically what you'll see throughout the game, plus of course, the bow and arrow, balloons, and various objects that serve as power-ups in the game. It may be simple, but it's still good since it was pleasantly designed and since the colors used are light, you can see the balloons properly.
Easy Gameplay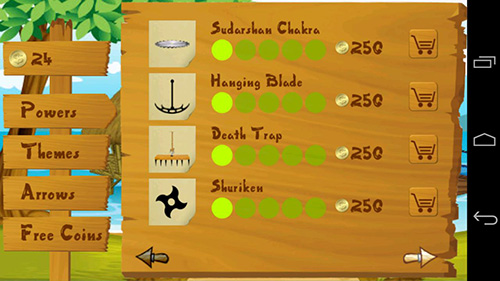 The game is easy to learn. Hold on the arrow and move to the direction that you wish to hit. What makes it challenging is that there are various sizes of balloons and smaller ones are more difficult to hit. There are also various objects that may appear, which are like power-ups helping you hit more balloons. You only have limited number of arrows, which adds to the challenge.
It Has Various Objectives
The game has no different levels since this is a score as high as you can type of game. However, it has three objectives that you can complete, which work like achievements that you unlock on other games.  When you complete the objectives, more objectives are unlocked. They do not really offer you anything but at least they give you that sense of obtaining something aside from the score that you gained.
Thumbs Up
This app is free to download and play, and you don't need an in-app purchase for it. It has simple but clean graphics and the gameplay is simple to learn. There are objectives and power-ups too.
Thumbs Down
It a repetitive game so it may not be for you if you want something that has various levels and missions, with changing backgrounds.
The Verdict
Balloon Bow & Arrow is a simple game that is a fun time waster. It may not have levels and various challenges, but it's still something that will keep you occupied. It's free to download and it doesn't require in-app purchase, which is recommended for those who do not wish to spend anything.