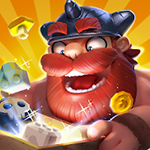 Ahoy there me hearties! Yer app pirate is here again and I'm ready to give ye another app review that me know ye are waiting for. The crew and I just got back from an amazing adventure and we hoard lots of booties! 'Afore I join the buckos for a whole night of partying and drinking, let me write the app review that I promised to ye me lads and lasses. Batten down the hatches and let's start.
Average Graphics
According to the download page of the app, the developers went for a pixel style of graphics for their game. When we hear the word pixel, we usually think of the popular pixel type of games like Minecraft and Roblox. However, this is not the type of graphics that you will see on the app. It's more of the typical 2D video games that you may have played before. It may not wow you as the advanced 3d graphics would, but it's not really that bad. It's more on the average side. There are different characters and pets to unlock and use, plus the special effects during the game is also good, so it's still didn't lose when it comes to its graphics and details.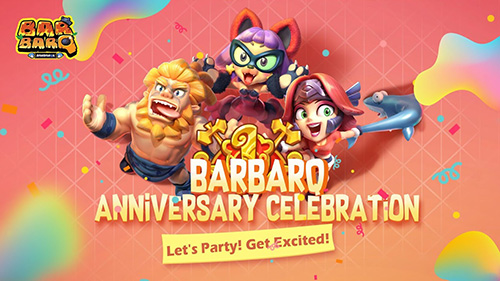 Control Works Smoothly
The controls are the same as you would on some portable game consoles, where there are two buttons to use. There is one on the lower left that let you control the direction where you wish your character to move. On the lower right corner is the button that lets you control its attack. You can also choose from various weapons or skills to use when fighting against the enemies.
It's Multiplayer
If you are into action, multi-player games, this free app will be a good option for you. You get to play with different players around the world. You must survive to live throughout the duration of the game. Aside from playing against all the other players, you can also team up with other players and play against other teams. This is one way of not only having fun and enjoying the game, but it can also develop teamwork if playing with your own group.
The Good
BarbarQ is a free to play game so you don't have to spend anything unless you decide to make an in-app purchase, which is dependent on you. It's an action game that will make you feel on the edge as you battle with various players. You can also team with other players to fight against other teams. The controls also work well.
The Bad
The graphics is average, although it's not really that bad. There are also times that the game lags.
The Verdict
BarBarQ may need improvement when it comes to graphics and you may experience lags at times, but it is generally a nice game to try, especially if you are into action, multi-player games. It is free, its control works well, and it is an enjoyable game that will keep you interested and excited.