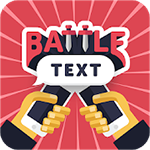 Ahoy there me hearties! Here's yer app pirate enjoying a day of break after me and the crew had an amazing time exploring a gorgeous island that was filled with treasure. We had so many amazing finds that are now added in our collections. Yer favorite bucko has all the time today to write ye another app review. Of course me won't forget yer daily dose of review, especially today that me not busy. The app that I will share with ye is called Battle Text by Random Logic Games, LLC. Batten down the hatches and let's start.
Basic interface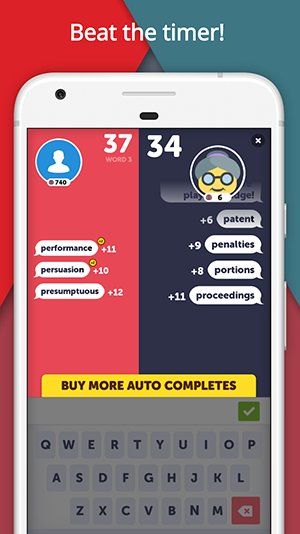 The game interface is simple and basic. It's straightforward as you will immediately get the options on the first screen that you will see. You will choose if you will play the story mode or the multiplayer mode. The actual game window is separated into two parts. The left side is red and that will be your space, while the right side is black, which will be the space of your opponent. At the bottom is the virtual keyboard that has a white background, allowing you to easily see the letters. The interface may not have much design, but with this kind of game, it doesn't really affect the gameplay.
Original gameplay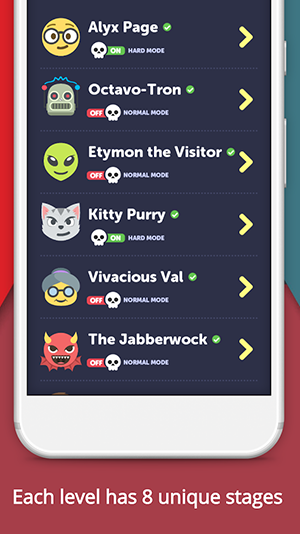 This is a fresh idea as it's not like most word games that you will find in game stores. The basic gameplay is that you need to spell as many words as you can with some letters being disabled from some levels. Plus, the new word must start with the last letter of the previous word of your opponent. The story mode will let you play with the computer, while the multiplayer mode will let you play with friends on Facebook or with a random player from around the world.
It will make you think
If you are looking for a game that will make you think and will expand your vocabulary, this is an ideal game for you. It's also competitive and challenging. You will be challenged to think of more words to win the game. Plus, there are levels that have their specific requirements so you can't also just type in any word as there are these things to consider.
It has technical difficulties
The multiplayer mode is a great addition, especially it's fun to play with friends. However, there are technical difficulties because it does not always work. It sometimes hangs or it just keeps on searching for friends, and you need to close the app and load it again for it work.
The ups
Battle Text is challenging, competitive, and fun. It will let you exercise your brain and expand your vocabulary. It let you play with a computer or with other players, depending on your preference.
The downs
It has some technical difficulties as it sometimes freezes and the multiplayer mode does not always work.
The verdict
Battle Text may have some technical difficulties, but it doesn't happen all time. It's a fresh game that is competitive, challenging, and will widen your vocabulary. It's recommended if you are into word games.