Ahoy there me hearties! It's me again, yer friendly app pirate, back from another swashbuckling adventure on the sea with me crew. I'm at the crow's nest right now as this bucko is the lookout for the Jolly Roger. But don't worry me lads and lasses, I can still give ye another dose of review 'cause I know that yer waiting for it. Shiver me timbers! There are several match 3 games that are available today and this app that we'll review called Bean Crush, is one of them. 'Tis from Kick9 Co. Ltd. and I'ma tell ye mateys about it more in this review so avast ye!
It Has a Background Story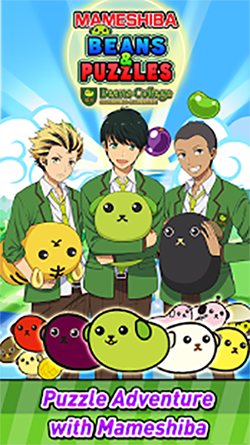 When you open the app, you don't immediately start playing the game, but it will give you a background of the story, although you can skip it and move immediately to the first stage of the game. However, it's recommended that you check out the intro so you know what's behind the game you're playing. Moreover, the characters are really cute so it would be nice to see them.
Super Adorable Graphics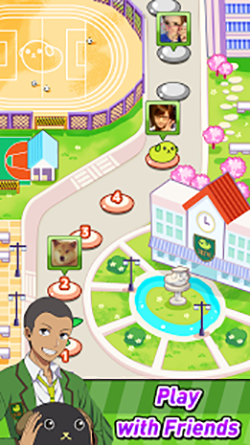 Hands down to the graphics of this game. The characters and all the graphics in the game are all cute and adorable. It will remind you of the characters and image in Japanese anime movies or TV series. The colors are not that vibrant, but they are just perfect in the eyes.
Easy to Learn But Hard to Master
Even if you're new to playing a match 3 game, you will not have difficulties learning how to play this app. It's basically connecting 3 or more same colored beans. What makes it challenging is that you have to match a specific number of certain beans on each stage, but you're limited in the number of turns, so you have to be strategic.
Familiar with a Twist
The game will be instantly familiar to those who have played any match 3 game before as the basic gameplay is the same. However, its graphics is different. Plus, it has another more twist. It has some like of a role-playing touch as you have to fight enemies that you can take down by collecting the needed beans. The animation on top of the game window is fun and it makes the game more exciting.
The Ups
Bean Crush is an easy to learn, familiar, and fun game that also comes with challenge. You'll enjoy playing while having that sense of challenge. It also has adorable graphics that are eye candies. Although it has the same basic gameplay as other match 3 games, it comes with a nice twist giving it a fresh touch.
The Downs
There are parts in the English-sub of the background story that do not make that much sense, although it's not really a big thing and it doesn't affect the actual gameplay. However, there are annoying advertisements that pop-up after every stage. There is no option as of this moment to remove them.
The Verdict
Bean Crush may have a few drawbacks, but we'll say it's a fun and enjoyable game that you should try. It will a nice way to pass time, especially with its adorable graphics and addictive nature.