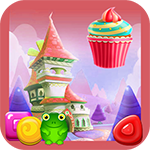 Yo, ho, ho, and a bottle of rum! Ahoy there me hearties! Yer favorite app pirate is back from another exciting adventure from the seven seas. It's a huge payday for the crew, so ye know what we will be doing  tonight; we'll be drinking rum all night! Har, har, har! But 'afore this old salt gets drunk, let me share with ye an app review for Best Crush Cake Pro from Rwdesenv. Avast ye as we begin.
Gorgeous Graphics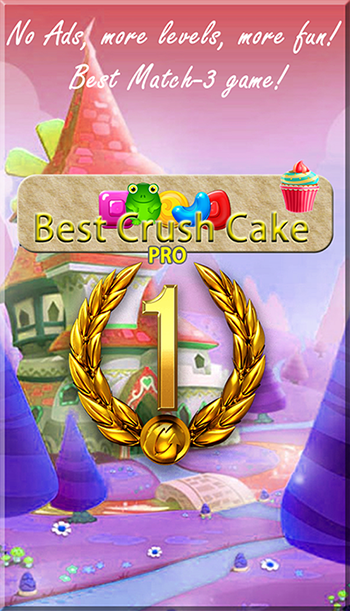 Hands down when it comes to the graphics of this app. If you are a fan of colorful and cute graphics, you will fall in love with its graphics. Like most match 3 games, there is a world map that will show you your progress and it's an eye candy. There's lush mountain, green river, adorable animals, and pretty candies. The environment changes as you progress in the game. The game window itself has the background of the world that you are currently in. There you will see the candies that you need to match as you collect cakes.
Familiar Gameplay
If you have played any match 3 game before, the basic gameplay is similar. Match 3 or more of the same colored candies to earn points, while reaching for the specific goal of that level. This may seem easy but the truth is, it's hard to master. The good thing is that it's no rocket science either. It's something that can be played by players of all ages.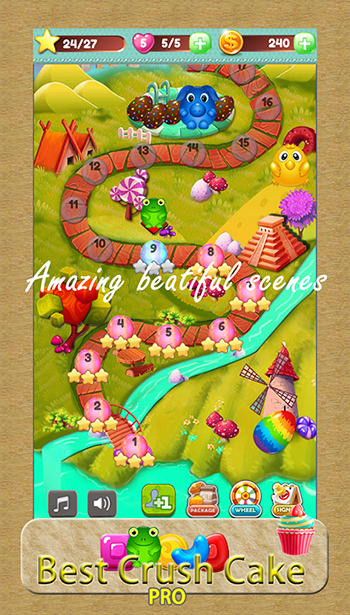 No Ads, But with Fee
One of the most complaints when playing apps is the advertisement. Best Crush Cake Pro does not have any annoying advertisements so you can focus on playing the game, as well as enjoy its gorgeous graphics without the ads. However, since the ads were removed, you need to get it for a fee. If you don't want to spend money for a game, this may be a problem or you can try the free version, although it comes with advertisements.
It's Addictive
It may seem pretty simple and a casual past time, but this game can be addictive. You may have trouble putting it down once you get hooked to it. You will feel challenged completing the difficult levels, especially you are limited on moves.
The Ups
Best Crush Cake has gorgeous graphics that are eye candy. It also doesn't have any advertisement so you can enjoy playing the game without being bothered by ads. It's easy to learn but also challenging, keeping it interesting even when you've been playing it for a long time.
The Downs
This game is not free so you need to spend money in order to download and play it. It also doesn't really have much fresh to offer as it's a lot similar to other match 3 games.
The Verdict
If you don't like playing paid apps, this may not be for you since you can find similar free version although they come with advertisements. If you want to enjoy a fun match 3 game without advertisement and you don't mind paying a little cash, this is a must try.