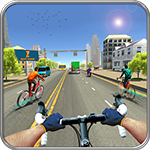 Yo, ho, ho, and a bottle of rum! There's one thing that me love aside from ship; it's a bicycle! Whenever the crew get a break and visit our landlubber friends, I always grab a bicycle and bike around as this old salt misses it a lot! Me found this app called Bicycle Quad Stunts Racer by Zappy Studios. Let me tell ye more about it me hearties in this review.
Good Graphics
The graphics of the game is decent. It's not something that is extremely gorgeous, but it's not also not that bad. It's good but more on the average level. However, the fact that it has different environment is a good thing. Although there are parts that are just keep on repeating, it's still nice that you can see different backgrounds on the game. There are also various types and colors of bikes to choose from, which add fun. There are obstacles along the way, so there's a sense of challenge. You need to avoid the vehicles on the road or you will bump on them and the game will be over.
It's Free to Play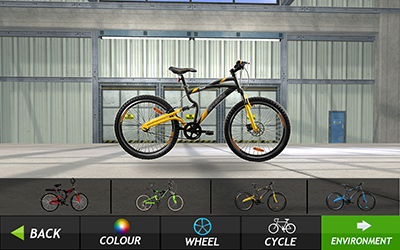 If you free simulation games, this is one of the apps that may consider. It doesn't cost a thing to download and play Bicycle Quad Stunts Racer so if you end up getting bored and not liking it, there's really nothing to lose as you won't be spending anything to get it. However, like most free to play games, expect annoying advertisements to pop-up while playing. If you can live with that, then you won't have problems with this app.
It Will Keep You Occupied
You can play as much or as little as you want. If the game ends, you can always play again. It's a nice time waster that will keep you occupied, especially when you are bored, on a long ride, or waiting for your turn on something like a doctor's appointment.
The Good
This game is free to download and play. You can play as little or as much as you want, which is unlike other games in which you are required to have specific number of lives and wait for a long time or make an in-app purchase in order to keep playing. It has decent graphics and various bike options, as well as different environments. It's a time waster that will give you something to do when bored or waiting for something that is taking so long.
The Bad
Like most free to play games, this comes with annoying advertisements. There may be some variations on the environment, but not that much as the scene on a specific setting seems to be repetitive.
The Verdict
Bicycle Quad Stunts Racer is not a game that you will be addicted at. However, if you are looking for a free bicycle simulation game that is decent enough and will keep you occupied when bored or during down time, it's an app that you may consider downloading. It's free, so there's nothing to lose.