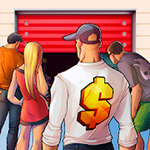 Ahoy there me hearties! Here's yer friendly app pirate back from another booty hunting adventure around the seven seas. After a long time sailing in the ocean and looking for treasure, we buckos often have a quick break on land and do whatever we want. Some of the buccaneers go shopping, watch movies, and do various things that they usually can't do while on the ship. Me also do that and aside from those, another thing that me usually do is to check out auctions. This old salt actually just joined one yesterday and me had great finds! That being said, me thought of sharing an app that has to do it. Avast ye me mateys and let's talk about Bid Wars, which is an app by Tapps Games.
Fantastic graphics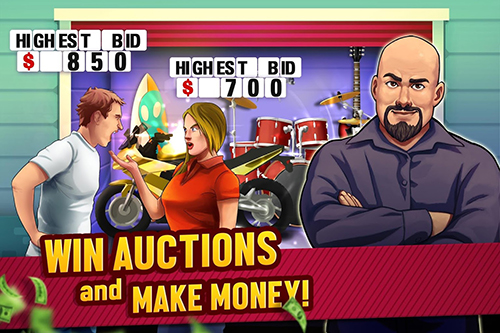 The graphics may not be realistic but the developers still did well because every storage has different items, just like you would have on real storages. Some you can see in clear sight, while others are inside boxes or are hidden, although there is a power-up that will let you see hidden items to help you decide with the bidding. There are also different locations, although the door for the storages look the same. There are also different characters that will bid against you and you can see them on the left side of the screen.
It gives a feel of a real bidding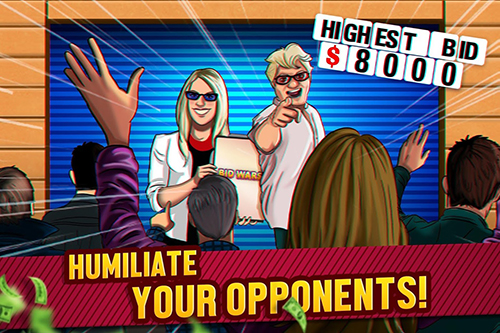 If you love watching bidding or auction TV shows, you will be interested on this game because the general gameplay is similar to what happens in a real bidding, although you don't have a specific say on the specific amount you want to bid. If you bid, it will just be higher from the last bid. You will have 5 seconds to check on the items. You can click on them and you will see their value. It's really quick so you may not have the chance to click on all items. The auctioneer will give an offer as a start, then it will be you and the other bidders' turn to bid. If you win the bid, you can sell the items in the storage and see if you will earn or lose money.
Energy is slow to replenish
You will use energy in bidding and when you run out, you need to wait for your energy to replenish before you can continue playing. It takes a bit time for energy to replenish, which also means waiting can take long. If you're impatient and you don't mind spending real money for the game, then you can make in-app purchase so you don't have to wait.
The ups
Bid Wars is free to download. It is a fun and fresh game that gives you a real feel of bidding or auction. Graphics is fantastic and there are different things that you will on the storages that are also in different locations.
The downs
You only have 5 seconds to check items and energy is slow to replenish.
The verdict
If you are into bidding and auction, Bid Wars is an absolute must try app. It will make you feel that you are really bidding, although you may need to wait for energy to replenish to keep playing.