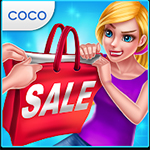 Ahoy there me hearties. It's me again, yer favorite app pirate ready to go on another booty hunting adventure around the seven seas. Whenever we go on land and exchange our booties for some dollars, I would always go shopping for clothes. Aye, this bucko is a fashionista even when sailing in the ocean. Sometimes, we are lucky enough to be on land during Black Friday, so me and the crew stand early morning in front of the shop to get those great deals. Me found this app that reminds of those days, and it's what we have for our review today. It's called Black Friday Fashion Mall Game by Coco Play By TabTale. Batten down the hatches and let's begin.
It's free with ads that let you purchase items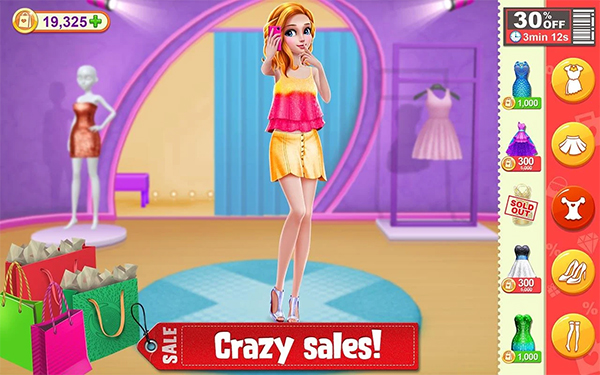 You can get this game for free without spending anything. There are ads but you need to watch them to purchase some items. However, there are times that the app itself will close when you watch the ads. So you have to open it again, which can be frustrating at times.
There are several things to do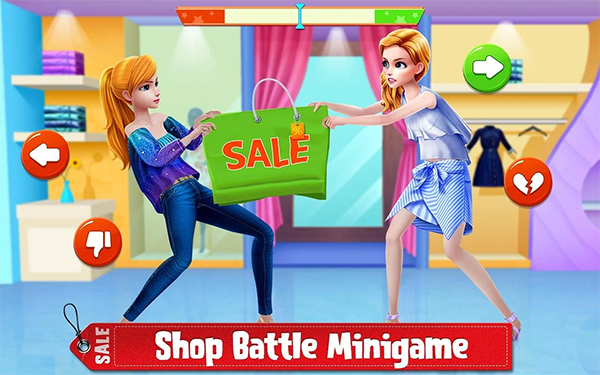 There are several shops that you can visit. It's the ultimate makeover and shopping game. Other games with the same gameplay often have some of the shops only available for premium users or when they reach a certain level. This game lets you visit all the shops, although of course, the items have their specific price, and you can get depending on the in game currency that you have. But it's fun since there are also several options to choose from when it comes to clothes, hairstyles, and makeup. You can even compete with other players on who have the best style and have a photoshoot.
The graphics is outstanding
The graphics is impressive because it's detailed, and eye-catching. You can customize the look of your character. The shops are also an eye candy. You will feel like you are in a shopaholic wonderland. It's the next best thing to really being in shops.
There are system glitches
Besides the app quitting at times when watching on video ads required to purchase items, there are times that the game also hangs. It doesn't happen all the time though, but when it does, it can be inconvenient and it affects the total experience.
The good
Black Friday Fashion Mall Game is free to download and play. There are several things to do and items to unlock and choose from. All shops are also available for access.
The bad
There are system glitches that may happen every now and then like the app closing when watching video ads before buying an item, or the game freezing during a gameplay.
The verdict
Black Friday Fashion Mall Game is highly recommended, especially for those who are into makeover and fashion games. It has superb graphics and there are several shops to check out and items to choose from. You can also join competitions, and fashion shows, and have photoshoots.