Ahoy there me hearties! Yer favorite app pirate is here again ready to give yer regular dose of app review. Aside from booty hunting and me parrot pet, another thing that this bucko like is flowers. Aye, I even have a small flower garden in the ship! After me spend time finding treasures and battling with other pirates, this old salt never forgets to take care of me flower garden. Speaking of flower garden, the app that I will share with ye today is about flowers. 'Tis called Blossom Blast Saga by King.
Excellent Graphics and Sound Effects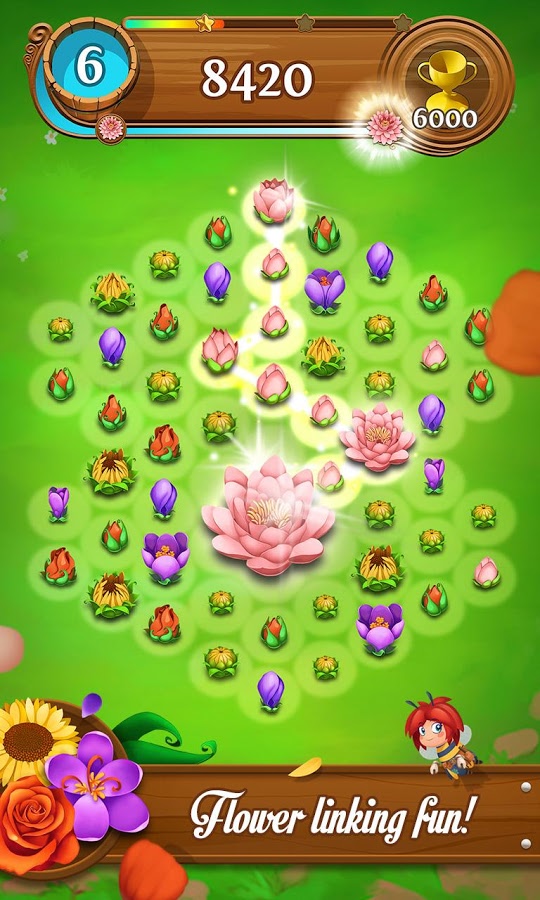 Blossom Blast Saga has amazing graphics that will make you be wowed. This app from the same maker of popular apps Candy Crush and Farm Heroes Saga, which are famous for their fantastic graphics too. Kong, which is the developer of the said games, lived up to their name, when it comes to the graphics part. The flowers in this app are vibrant in color and they are cute. The background music and sound effects are also fun. They make the game livelier and more enjoyable. You'll feel more excited when you hear the sound effects of matching several flowers.
Easy to Learn, Challenging to Master
This game has a basic gameplay. Connect or match three or more of the same flowers to gain points and achieve the goal for that level. You have limited moves so this is where the challenge comes, especially on the higher levels. It will be easy to learn how it's played, but it also has the right level of difficulty that will make it fun to play.
Plenty of Playing Time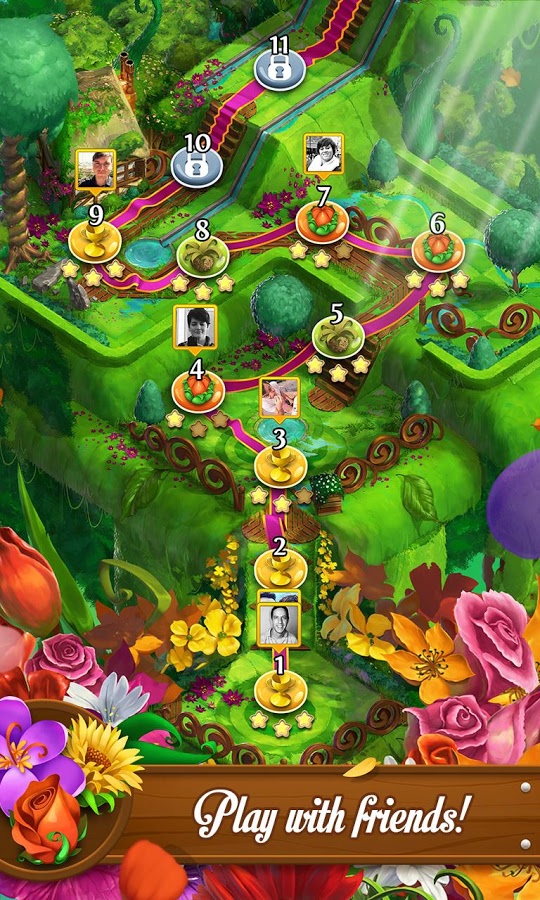 This casual game has hundreds of levels to complete, which means plenty of playing time. Since it's casual, you can continue playing it anytime. It's addictive so you might find yourself having difficulties putting down your smartphone and stopping to play the game. It's free to play, although it comes with in-app purchase. While similar games like Candy Crush, awards you of power-ups, this one does not so you will need in-app purchase for that. It also has advertisements although you can live with them and not really be bothered.
The Ups
Blossom Blast Saga is a free to play game that is easy to learn, but challenging enough to keep you want to play it. It has hundreds of levels that will give you loads of playing time. It's something that will keep you occupied, especially when there's not much to do.
The Downs
It has advertisements, although they do not really bother when playing the game. There are no power-ups given or daily prizes that would have made the game better.
The Verdict
Blossom Blast Saga is highly recommended because it's a free game that is fun, easy to learn, and has the right amount of challenge. It may have a few drawbacks, but they are not that significant so you can still enjoy the game on your smartphone.