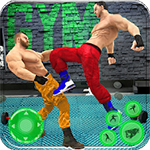 Yo, ho, ho, and a bottle of rum! It's me again, yer favorite app pirate, ready to give ye another app review that me know ye all been waiting for. Aside from being a pirate, one of the things that this old salt wanted to be when I was a little lad was to be a wrestler. Aye, I loved watching those wrestling matches on TV and saw myself fighting on that ring someday. Although I didn't become a wrestler, my interest on the sport didn't fade. Me still watch wrestling matches with me parrot pet and the entire crew. The app that we will review today is also about the sport. 'Tis called Bodybuilder Fighting Club 2019: Wrestling Games by Mini Sports. Batten down the hatches as we start.
Free to download, plenty of ads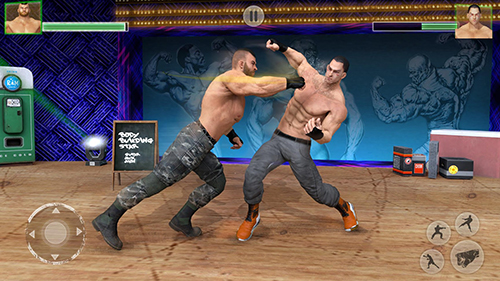 This app can be download for free. As expected on free games it also comes with advertisements. There are video advertisements that you can opt to watch to win free currencies. There are also the regular ads that show up after every level. Aside from the ads, you also always get the message to rate the game. This can get annoying after some time since you experience the same thing in every level and you have to wait for them to finish before you can move on to the next level.
Will remind you of old video game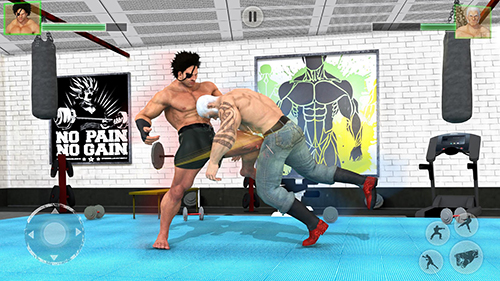 The gameplay and movement of the characters will remind you of the old video game called Street Fighter. They do not look exactly like the characters, but the way that the characters are placed against each other with their life meter shown on the upper part of the screen is somewhat similar to them. Although it says on the title that it's wrestling, it's actually mixed martial arts so characters have various moves that are also reminiscent of the said classic game.
Average graphics
The graphics of the game is not that bad, but it will not wow you. This is an area of improvement for the app. There are different characters but the options are only limited, and so as the customization feature. It will be more exciting if you can customize them. The background changes though, especially there are different continents to unlock.
Different modes, but limited levels
There are different modes to choose from that include quick play and tournaments. As mentioned, there are different continents to unlock but the levels on each of these continents are only limited. If you play continuously, you will be done with the entire continents in no time.
The pros
The app is free to download and play. It will remind you of the classic video game Street Fighter. There are different modes and daily challenges available.
The cons
There are several advertisements and limited levels in the game. The graphics also need improvement.
The verdict
Bodybuilder Fighting Club 2019: Wrestling Games is not the best game that you will find its genre. However, considering it's free, if you are in this type of game, it will not hurt to try it as a past time.