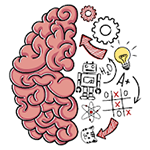 Ahoy there me lads and lasses! Finding a treasure requires not just physical strength but a sharp mind too. We buckos need to think and be mindful of the clues that we have so we can find the booties we are looking for. This is why this old salt is into playing mind games. It helps me sharpen me mind and keep it working. For today's app review, I will share with ye this brain game that will challenge you to think. 'Tis called Brain Test: Tricky Puzzles by Unico Studio. Batten down the hatches and let's start.
Free but several ads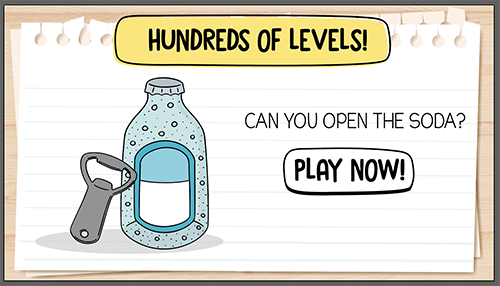 The app is available to be download for free. If you are the type of player who wishes to have fun but don't want to spend any money for a game, this one is something to consider. However, as you would expect on a free game, it also comes with ads. The drawback is that they can pop-up often and it can take away from the overall experience especially when you are already drawn into it.
Tricky puzzles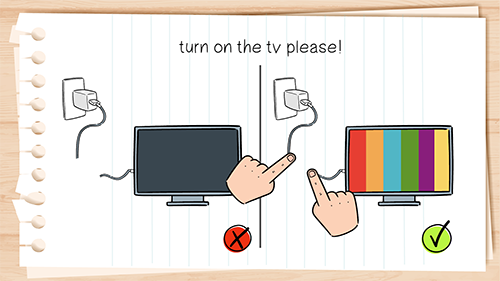 There are several levels to complete. While others are easier to solve, many levels are challenging, which makes it interesting and fun. It will keep you thinking and you need to think out of the box because the solutions are sometimes unexpected. If you want to challenge yourself on how good you are in logic or solving puzzles, you will not be disappointed with this one.
Adorable graphics
It's a winner when it comes to the graphics. The interface is clean and relaxing in the eyes. The background is a piece of paper on a wooden table. On the paper is your level, the clue for the puzzle, and the drawing or the objects that you can move to solve the level. The pictures are like taken from children's books, which all look adorable.
Thumbs up
Brain Test: Tricky Puzzles is free to download and it has several levels of challenging puzzles that will keep you thinking. It's fun and challenging at the same time. The interface is neat and easy to navigate. It also has adorable graphics that add enjoyment to the game.
Thumbs down
The only drawback is that the advertisements can be too much. When you are all engaged in solving the levels and the ads come up, you can lose your focus in the game and it can affect your playing experience.
The verdict
Brain Test: Tricky Puzzles is highly recommended if you are into trivia, brain, or puzzle apps. It comes with challenging levels that will make you think. While challenging, they are not impossible to solve so with focus and creativity, you will be able to solve the puzzles. It's free to download so you will also not pay anything to get it. The interface is user-friendly so it's easy to navigate. Another positive side of this app is that it has adorable graphics. You may need to be patient with the ads because they could come out often.