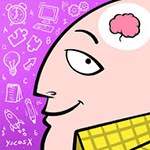 Ahoy there me lads and lasses! Me and the buckos are all set for another dive down at the bottom of the sea. We heard that this was the spot where an old ship sank and we heard that there are plenty of treasures that await us. Everything is ready and in any time, we will be starting the booty hunt. Before that, let me give ye hearties the app review that me know ye are waiting for. Avast ye and let me share with ye an app called Braindom by Matchingham Games.
It will challenge your brain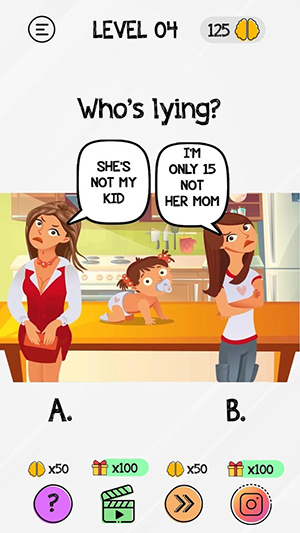 The game comes with several level of different puzzles that you need to solve in order to move from one level to another. These puzzles range from finding the hidden object to thinking logically to solve the question or problem. It's something that players of all ages can play, especially those who would like to exercise their brains. If you want a taste of challenge, but you do not want to be frustrated because it's too hard, it's the app for you. It has the right level of difficulty that will make you think, but not much that it would make you feel frustrated. Plus, there are also hints that you can use for levels that you might find hard to solve.
It's free but the ads can be irritating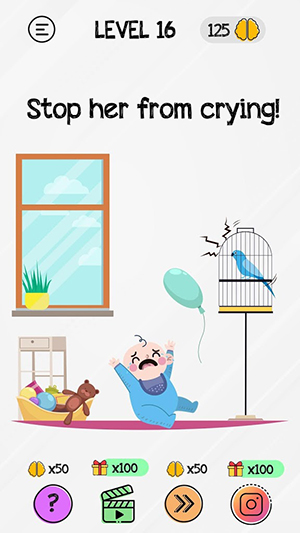 You can download and play the game for free. While it is given on most free games that they will have ads, however, it's a different story when they are too much. This game has an advertisement playing so often that it can get irritating. Also, they last for several seconds, so they can really affect the gameplay.
Excellent graphics
There is a map where you would move from one level to another just like those maps that you would often find on match 3 puzzle games. There are different characters that you will see on the map that includes a guy giving a speech and one playing the piano. The graphics on each level are also gorgeous. They are fun to see.
It sometimes hangs
There are times that the game will stop responding, which is another frustrating thing that can happen, especially if you are in the middle of enjoying the game. However, this doesn't always happen, but it can be a headache when it does as you may need to close and open the app, or restart your phone just to continue.
The good
Braindom is free to download and play. It comes with several levels of puzzles that come with the right level of difficulty. It also has fantastic graphics.
The bad
It has way too many ads and it also sometimes hangs while playing, which can be frustrating.
The verdict
Braindom may have its share of drawbacks like the ads and lags, but it also has its good sides. If you are into puzzle games or brain games, it's one that you may want to add on your list. It has several levels of fun puzzles that are challenging enough to keep the game interesting, but are not too difficult that they can become frustrating.