Yo, ho, ho, and a bottle of rum! Ahoy there me lads and lasses. Yer friendly app pirate is ready to give ye another dose of yer most awaited app review. The crew and I are about to go on a booty hunting adventure as we spotted a promising island that we haven't explored before. But 'afore that, let me share with ye a review of this app that me recently found. If  ye are into puzzle games that challenge yer brains, ye may be interested to learn more about this app called Brainilis by Appilis LLC.
It's Free to Download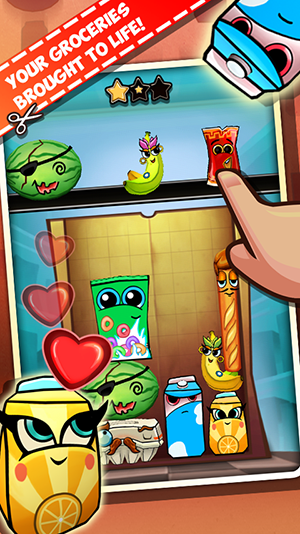 Those who do not like paying for their apps would find this app as another option to add on their games list. It's free to download and play. However, just what you would often expect with free games, it also comes with advertisements that often show up after completing a puzzle. But considering its free, this may be something that you can live with.
Simple Graphics
The graphics are just average. They do not look that bad but there's nothing special. They are the usual images that you would see often on children's books or materials. If you are fond of playing games with eye-candy graphics, this is not one of them.
Various Puzzles with Different Difficulty Levels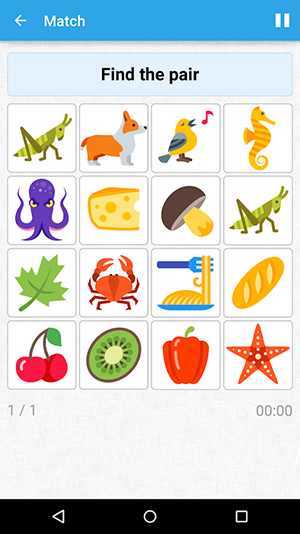 The strong point of this app is the various puzzle games that it offers. If you are into puzzle games or apps that will make you think, this one is an excellent option because of the variety it brings. Some of the puzzle categories include but are not limited to odd, missing, match, and dominant. The puzzles also have varying difficulty levels so not only you have different categories to choose from but you can also choose if it will be easy or hard depending on your playing skills.
The Ups
Brainilis is a free app that you can download and play without spending any money. It comes with different kinds of puzzles, which is a huge advantage for those who are into puzzle games. There is no need to download different types of puzzle apps as you can find many of them in one app, which is this one. The puzzles in this app also have different difficulty levels so you can choose which one best suits you.
The Downs
Like many free games, this app also has advertisements that often show up after completing a puzzle. This may be something that is already expected because it's free, but waiting for the video advertisements to finish can still be annoying at times. The graphics are also not that impressive. They are okay, but they are not that amazing in the eyes.
The Verdict
Brainilis is a recommended up for those who are into puzzle games. Just be aware that there are advertisements that may play after every puzzle, and the graphics may not be as gorgeous as many games are, but it's worth checking out. It comes with several puzzle games, saving space on your device as you won't have to install different apps.