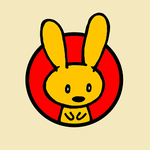 Yo, ho, ho and a bottle of rum. Yek know me lads and lasses how this old salt can be fearless in booty hunting and fighting against the enemies, but still has a soft heart on animals. Aye, I love animals! As ye can see, this bucko loves his parrot pet a lot. Aside of me parrot pet, me love animals in general. The app that I will share with ye today has something to do with animals, specifically rabbits. 'Tis called Bunny Hunt Challenge by Most Wanted Apps.
It's Simple and Casual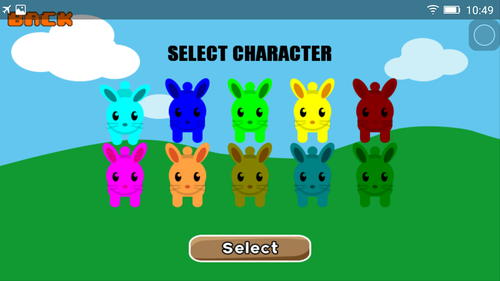 This app is made using 2D graphics. It doesn't have the extravagant graphics that most games have today, but it's a nice break from all of those. It's a breath of fresh air that you see something simple, making it relaxing on the eyes and brain. It's a casual game that doesn't really progress and come with various challenges. The only goal is to collect as many carrots as you can without being caught by the hunters. You may see yourself playing this to pass time.
Something the Kids Will Love
Adults may still find it fun to play, especially to kill time, but kids are more likely to love it, especially it features a cute bunny collecting carrots. If you have children and you want them to be occupied, especially on long travels or you want to focus on something and you want them to be still, this app will help you achieve that goal. They will enjoy playing as the bunny trying to get the carrots while avoiding the hunters.
It's Old School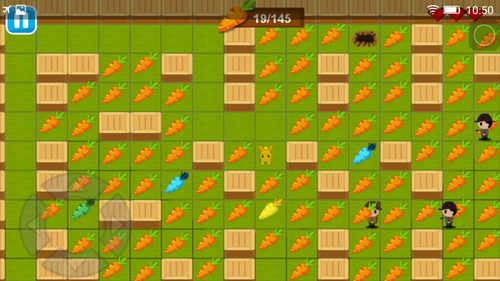 Although it's not as old school as DOS games, it will still bring you back in the days when 3D games were still not popular. It will remind you a bit of the arcade game Pacman and Bomberman because of how the game is laid out. There are bricks that are similar to the ones that you can see on the said old classic games.
The Good
It's a casual game that will keep you entertained while killing time. It's more interesting for kids so if you have little tots that you want to be kept occupied to avoid tantrums or for them not to bother you, this app will be a huge help. They will have a good time collecting carrots as a bunny.
The Bad                      
The bad thing about Bunny Hunt Challenge is that it's more for kids than for adults. Although, as mentioned, it can also be fun for adults, you wouldn't really find yourself getting hooked to it. It's something that you can play casually, but you can easily get over it.
The Verdict
If you have kids that you want to get occupied with something, Bunny Hunt Challenge is recommended. It has cute graphics that work for kids. You as an adult can also play this to pass time so there's nothing to lose especially it's free to download. Parents will find this app helpful to keep their kids entertained.