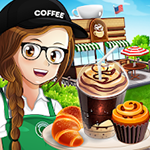 Yo, ho, ho, and a bottle of rum! Ahoy there me lads and lasses! Yer favorite pirate is here again ready for another fantastic and exciting adventure from the seven seas. But 'afore I leave, 'course I won't forget to leave ye another dose of your most awaited app review. Ye know me hearties that aside from booty hunting, this buccaneer loves cooking and eating! So the app that we have for review today is called Cafe Panic: Cooking Restaurant by Boomware Technologies. Batten down the hatches and let's start.
Amazing Graphics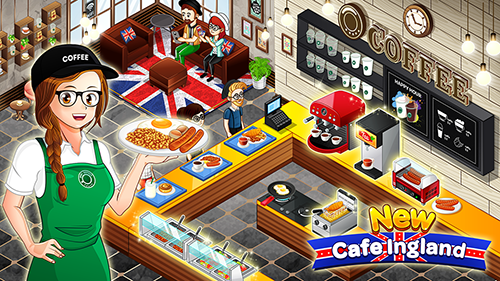 The graphics of the game was really well made. From the cute coffee cup that you will see when the game is loading to the foods served and design of the restaurants, everything was well thought of and executed. It was obviously inspired by the famous coffee shop, Starbucks. There are various content to unlock, including food and equipment, and you can also design the restaurant, which is fun because of the fantastic looking objects available in the app. Aesthetics wise, this is a winner.
Familiar with an Added Twist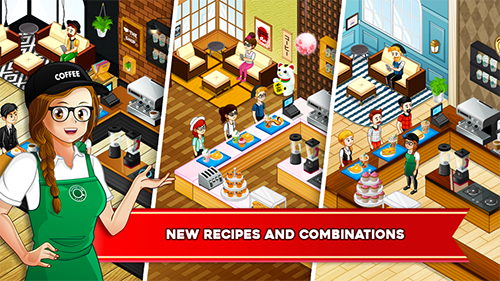 Although it's based on the famous coffee shop mentioned, the gameplay is still similar to the classic restaurant or food stall managing games you may have played before like Diner Dash or Hotdog Bush. The basic idea is to serve customers as fast as you can before they run out of patience in order to earn more, meet your goals, and unlock more levels or new restaurants. The difference with this one is that there is also a wi-fi connection that you need to fix, which will also help you earn more. This will test your time management, which gets even more challenging, especially when there are already several customers to serve.
Hundreds of Levels and Different Settings
There are hundreds of levels to unlock, which gives you hours of playing time, although this may not be continuous, unless you have premium currency to speed things up or have the needed amount of groceries to play another level. Like other similar games, there's also the wait factor, which can be annoying, especially if you got really into the game and you want to play continuously. There are also different restaurants to unlock, which give you different themes and let you decorate them to your wants.
The Ups
This game is free to download and play. It has amazing graphics and the basic gameplay is easy to learn. There are hundreds of levels and various restaurants to unlock. It also allows you to design the restaurants and it has a twist, which is to fix the wi-fi, aside from the usual serving of customers.
The Downs
The only drawback is the you have to wait at some point to have the currency that you need in order to unlock levels, make upgrades, or open new restaurants.
The Verdict
If you are patient enough to wait until you have the currency you need to continue the game or you don't mind making an in-app purchase to speed up the process, Café Panic: Cooking Restaurant is a fantastic game to play. It has superb graphics, lots of contents, and it's enjoyable.