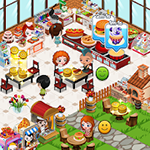 Ahoy there me hearties! Yer favorite app pirate is back again with a great news! The crew and I found a treasure chest filled with amazing things! We found it in our most recent treasure hunt in this island that we chanced upon. We saw it while on our way to our original destination, so we decided to check it and glad we did because of the treasure! This is worth a celebration, so while the buckos are preparing for the foods and rum, I'll give ye another app review before me join them. I'll share a review of an app called Cafeland – World Kitchen by GAMEGOS.
Detailed and lively graphics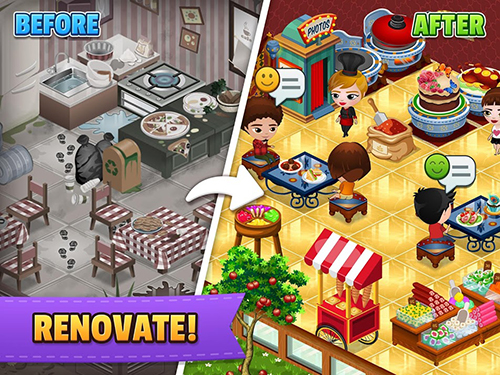 The developers did well when it comes to the game's graphics. The customers look different from each other and the things that you will see around the café, from the decorations to the foods were all made well. They are clean, colorful, and they are eye-catching. You will enjoy decorating and serving various items that are eye-candies.
Many contents to unlock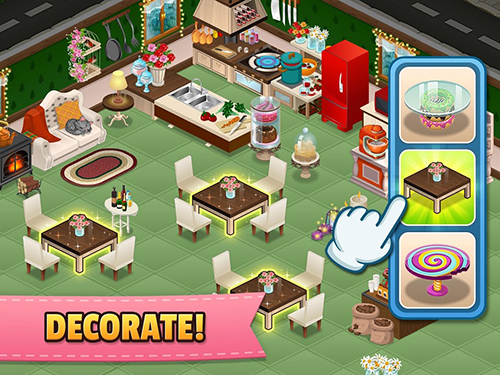 It's a game that you can play for a long time because there is so much to unlock. You will start from a small café and you will expand as you move forward playing the game. It's a mix of restaurant management and decorating game, so you are not just unlocking recipes, but decors for your business too. It also has a catering side where you also need to prepare and delivers foods that are for your catering services.
It's social
It has a feature where you can join a club with other players and compete with the ranking against other clubs. It's something that is unique, which is not often seen on similar games. There is also a chat option where members of the same club can chat with each other, making it more social.
Free but can be hard to earn game currency on higher levels
Cafeland – World Kitchen is free to download. You can also continue playing it without spending real money. However, it's difficult to unlock new items on higher levels because it's difficult to collect the money that you need. But then again, it's still up to you if you want to make an in-app purchase to make things quicker. Else, patience is needed for you to move forward.
The good
The app is free and it has detailed and colorful graphics. There's so much contents to unlock giving you long time of gameplay. It lets you connect with other users and chat with them by joining a club.
The bad
It gets difficult to collect the money that you need to unlock items on higher levels.
The verdict
Cafeland – World Kitchen is recommended for those who love restaurant management and decorating games. It has lots of content and it is a winner when it comes to graphics. You may need to wait longer on the higher levels to unlock items, but if you have patience, you can finish the game without spending anything.