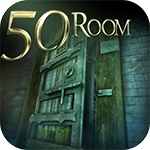 Ye all know me mateys what I typically do on me regular day.  This pirate is fires cannonballs taking down the enemies and swishing me sword on them. There's also me favorite booty hunting time, and 'acourse, drinking rum after that! Har, har, har! Then there's also me down time, which I spend playing with me parrot pet and apps on me phone! Speaking of apps, here's another one that I'll share with ye in this app review. 'Tis called Can You Escape the 100 Room I by FunnyTimeDay. Hop on the ship me buccaneers and let's start with the review.
Stunning Graphics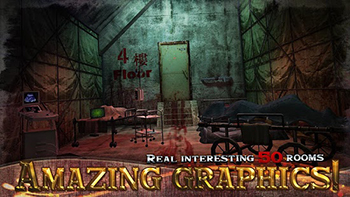 There are several puzzle games like this and they have the same basic gameplay. What usually tells them apart is their graphics. This game is one of those that have fantastic images. Every room has a different theme. From ancient looking places to modern rooms in the house, there's a different place to explore, which adds fun and excitement on the game.
Several Levels of Puzzles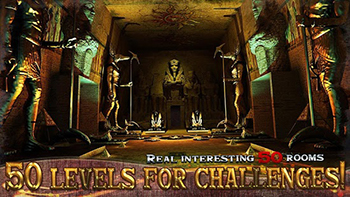 There is a total of 100 levels in this game and this app is the first part. It has 50 puzzle levels that will make you think out of the box. This will give you hours of puzzle fun. Most of the puzzles are challenging to solve, although they are still doable.
Comes with Advertisements
This is a free app that you can download and play for free. However, there are advertisements that poop-up after every level, and also at the bottom of the window while playing. While you can continue playing with app even when there are advertisements, they can still get annoying and they could affect the overall experience.
Has Some Bugs
There are some levels that seem to have bugs because although we have already used some hints to solve the puzzle, it still wouldn't go to the next level. It would be better is these bugs are solved.
The Ups
There are several puzzle levels that will give you long playing time. You can play as much or as little as you want for the day as every level is separate from each other. You can choose to play one puzzle, put down your phone, and continue the next day. It's up to you how often you would like to play. The rooms for each puzzle are different and they look fantastic too. The puzzles are challenging and they will get you thinking.
The Downs
One of the drawbacks of this app is that it has advertisements, although it's something to expect on free games like this. There are also bugs on some of the levels that affect the playing experience.
The Verdict
If you love puzzle games, this is a must try. It has some bugs on some levels, but overall this is a good game to check out. The graphics are amazing and there are several challenging levels to keep you occupied and get you thinking. It's also free to play and you can complete the levels without spending anything.