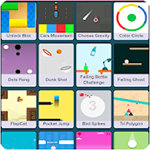 Yo, ho, ho and a bottle of rum! Ahoy there me lads and lasses! It's yer favorite app pirate ready to give ye another app review that me know ye are waiting for. Me parrot pet has been pecking me as it wants to go out and play. Don't worry, me give it something to eat, but it won't take long and me know it will be back bugging me. So, let us start this review right away so we can go out and play. Today, this bucko will talk about this app called Casual Games: 40 Best games in 1 App by Feenu Games. Batten down the hatches and let's begin.
Several games in one app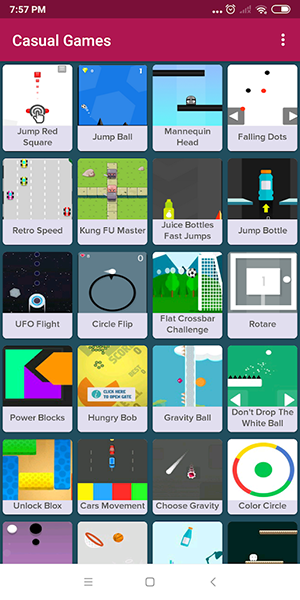 As the name suggests, it has a collection of 40 games in one app. If you want variety, it will give you that. It's convenient because you don't have to download different games in your phone to have varying games to play. It's an ideal past time and something that you can pick up casually when you feel like playing or when you have a free time.
No need for Internet connection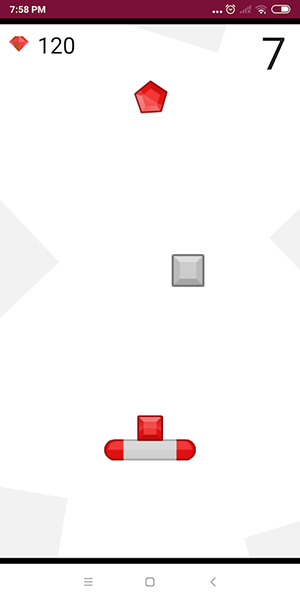 Of course, the download of the game will require connection. However, once downloaded in your phone, there is no need to be connected to the Internet to play the games in the app. It's another convenience that you will enjoy because you will get to play the game anywhere. Whether you're in the bus or waiting for an appointment with the doctor or someone, you can kill time by playing even without WiFi or data.
Graphics is not the best
The graphics are in 2D and they are basic and simple, which were common in the old video and computer games. It will somewhat bring you back to that period, which can also be nostalgic. However, if you are into modern and eye-catching graphics, it will not satisfy you in this department.
No in-game advertisements
While it has advertisements, you will not be bombarded with any while you are playing, which is a plus. Unlike other free games that will annoy you with pop-ups and will take away your focus from the game.
Thumbs up
You can get this app for free and not be annoyed with advertisements while playing. There may be ads but not while playing which is acceptable since it's free. There are 40 games to choose from and it's in one app, giving you variety. There's also no need for Internet connection to play these games.
Thumbs down
The graphics of the game is not the best and can do some improvements.
The verdict
Casual Games: 40 Best games in 1 App is recommended for those who are looking for a free game that will keep them occupied during down time. It may have ads but they are non-intrusive since they do not show up while playing. It may need improvement on its graphics, but it's positive sides outweigh the drawbacks.