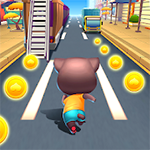 Ahoy there me hearties. Here's yer favorite app pirate ready to tackle another adventure around the seven seas. Me and the crew just loaded the good old Jolly Roger with some supplies. We docked on land for few hours to make sure that we have everything that we need as it will take time 'afore these buckos will get the time to load up again. We are now on our way to our new target. 'Afore we have our next booty hunt, let me share with ye lads and lasses an app called Cat Runner: Decorate Home by Ivy. Avast ye buccaneers as we start with the review.
High quality graphics and animation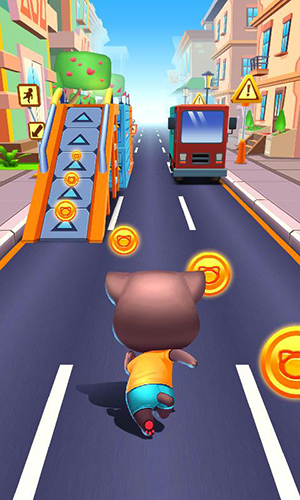 The graphics of the game is 3D and top quality. It's in first person view but unlike similar games, it feels that you are closer to the road where the character runs so the structure and things look bigger. There are different background settings. The first setting is in a street that has establishments. Some of the obstacles include buses, trains and various traffic objects. There is also a warp that will take you to another setting, which is something fresh to this type of game. The animation is good as the character moves smoothly. Power-ups are also interesting. For instance, there is one that will make your character ride in an elephant, thus breaking all obstacles that it passes by.
Your classic endless runner with a twist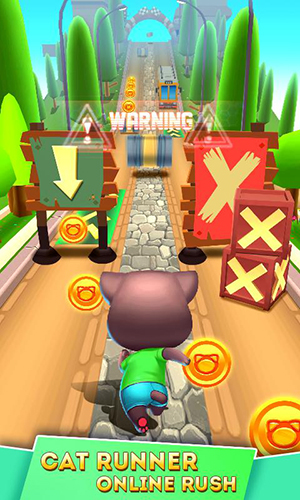 It has the same basic gameplay as classic endless runners where your character will automatically run and you need to direct it so that it avoids obstacles while collecting coins and power-ups. What's different about this is that instead of just a running game, it is also a home makeover game. You can use the coins that you collect in decorating your home. There are also different modes to play, including one that lets you compete with other online players.
Free but with ads
The app is free to download. However, the problem is that it comes with a lot of advertisements. While you can pay to remove ads, it can be expensive as this is not a one-time fee. As of this writing, you need to pay $1.99 to remove the advertisement and this will only last for a week. If you want to make the game ad free, you need to spend that amount each week. Some of the ads are also inappropriate for kids.
The good
Cat Runner: Decorate Home is a free app that has amazing graphics and animation. It has the classic gameplay of typical endless runners but it offers a fresh idea as it incorporates home make-over and there are other things that you will only see there.
The bad
It comes with ads that are inappropriate for kids and removing these advertisements cost $1.99 each week.
The verdict With the proper guidance on kids because of some inappropriate ads, Cat Runner: Decorate Home is a must-try for those who love endless runners and those who are looking for a fun way to kill time.