Ahoy there me hearties! It's me again, yer friendly app pirate is back from another adventure from the seven seas. But ye know us buckos, we can never get enough of booty hunting so we are planning for a dive at Davey Jones' locker. Shiver me timbers! Aye, it's dangerous to go there, but these old salts aren't afraid. We are confident that we can bring home some great finds. Aside from the treasures that we collected and stored in our ship, me and the crew also have some treasures online and we call them cryptocurrencies. Me app review has something to do with that. Batten down the hatches me lads and lasses as me tell ye more about an app called Changelly.
Features and Uses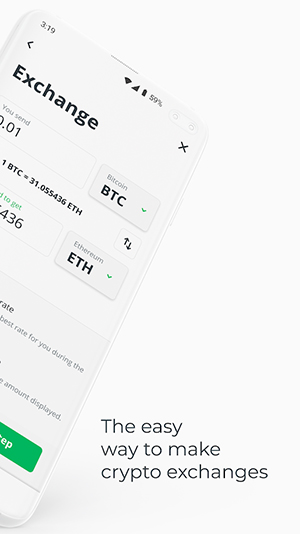 This app is basically for purchasing and exchanging cryptocurrencies with ease. The process of doing that is simple and intuitive as it lets you do it in minutes and in real-time. If you are swapping currencies, you can conveniently choose on the pairs that you wish to exchange. You may also buy cryptocurrency using fiat money through credit cards.
There are more than 150 assets (altcoins and currencies) supported, so you will find one that you prefer. Aye, Changelly holds many hidden gems and treasures!
The app is also non-custodial, which means that you have sole access to your funds. The company does not have access to it. It also comes with prediction to have a better idea on what the possible rates may be, as well as a feature to monitor the current market status. The fee is also flat at 0.25% per transaction, too low for a Pirate like me but definitely good for you lads out there! Most, of all, it's a safe and secured platform.
Convenient purchase and exchange
The purchase and exchange of cryptocurrency may sound overwhelming for beginners. However, Changelly is not only user friendly on its interface, but on its process of purchasing bitcoins and swapping currencies too. Tap "buy crypto" or "exchange crypto", depending on what you want to do. Determine the amount that you will buy or swap, enter your wallet address, and wait for the process to complete. That's how straightforward it is. There are no complicated steps to do.
As for Meself' I rather like the fact you can choose either a fixed or a floating rate. I guess it matters how much you plunder Aye?
Comes with 24/7 support
Another fantastic thing about this app is that it offers 24/7 customer service. In case you have questions or concerns, you can conveniently contact their support and get the help that you need.
User-friendly interface
Changelly is an app that is straightforward, making it easy to use for all types of users. There is not much design, which it doesn't need anyway. You will see a white background and green text. It's clean and organized so you can focus on more on the details. It's also intuitive that even beginners will not have a hard time familiarizing themselves with its use.
Thumbs up
Changelly is an easy to use app with a straightforward interface. It's safe and secured, and it offers several features including long list of altcoins and currencies supported, flat rate transaction fee, and real-time market monitoring.
Thumbs down
It's hard to pin point a drawback on this app because it works as designed and users will not have difficulties using it.
The verdict
If you are looking for a safe and secured platform for your cryptocurrency purchase or exchange, Changelly is highly recommended. It's easy to use, offers a lot of features, and it also comes with 24/7 support. Click here to download the app.