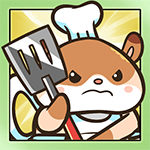 Ahoy there me hearties! Yer favorite app pirate is here again for another app review. Apart from booty hunting, one of me favorite thing to do is cook. 'Tis why the crew always wants this old salt to prepare meals in the kitchen. Even me parrot pet loves what me prepare all the time. This app that I will share with ye is about cooking. 'Tis called Chef Wars by Mindcake Games. Batten down the hatches as we start with the review.
Cute Graphics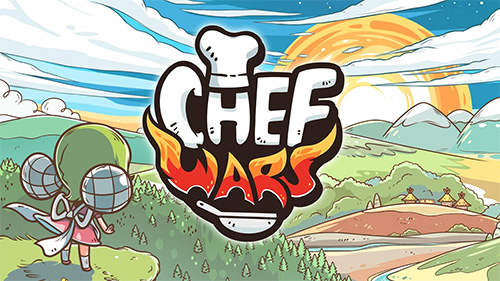 The Chef Wars developers did awesome in the graphics department. The characters, ingredients, background, and everything in the game look adorable. There are several ingredients and dishes to use and prepare that's making it more fun and enjoyable. It's also not just set in limited setting as there are various places in the world map that you can explore. This prevents the game for becoming boring since you see different backgrounds.
Fun and Addictive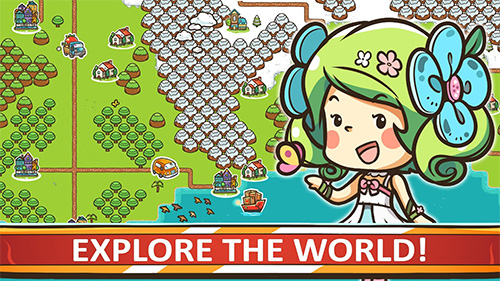 The game is enjoyable and there are lots of challenges to take, ingredients to collect, and dishes to discover, giving you several playing hours. It is also addictive so it's something that you can see yourself playing  for a long time. This is something that everyone can enjoy playing, regardless of the age. It's also intuitive so you won't have difficulties learning how to play the game. It is available for free so you won't have to spend anything. Although it comes with in-app purchase, you can still finish playing the game even if you don't make a purchase using real money.
Drains Battery Fast
The game is high in graphics and there are several elements that it loads like the ingredients and background so it also uses a lot of resources. This makes the battery drain faster. Moreover, those with lower phone specifications may encounter freezing because of resource concern.
The Good
Chef Wars is a free game to play so you can try it without spending anything. It has adorable graphics and there are lots of places to see, ingredients to collect, and places to explore. It's addictive and it has lots of content so you can have several hours of playing time.
The Bad
The game comes with in-app purchase, but this is not really a deal breaker since you can still play the game without having to purchase anything if you don't want to. A bigger drawback is the resources it consumes. Because it is high in graphics and it needs to load a lot of things in the background, it affects the speed and it also drains the battery easily.
The Verdict
Chef Wars is generally a fun and addictive game to play, which is highly recommended. If your smartphone has enough resources, then you will not have problems with its speed and response. It may drain the battery quicker, but overall, it's a good game option especially if you are into role playing and cooking games.