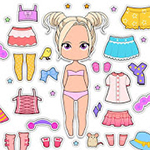 Yo, ho, ho, and a bottle of rum! Ahoy there me mateys! It's me again yer favorite app pirate ready to give ye another dose of app review. The buckos and I had a quick dive at Davey Jones' locker and there's always something new to find there. Well, it's not just the treasure that we are after, but the thrill and excitement of the danger that comes in every dive. Aye, we buccaneers aren't afraid of anything. Har, har, har! Since we had our sense of adventure this day, it's time that I gave ye lads and lasses the review that ye have been waiting for. This time, we will have this app called Chibi Doll by Anime Dress Up Games.
The interface is easy to familiarize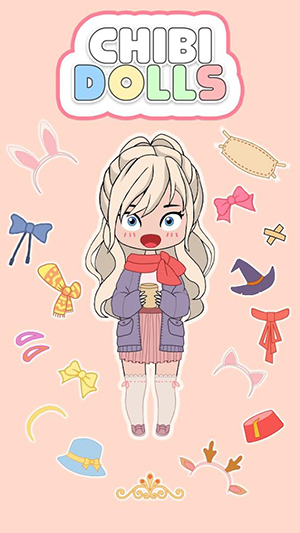 The game has a simple interface so it will be easy to familiarize yourself with it. It's something that can be played by users of all ages who may be into dress up or avatar creation games. When you open the app, you can choose the body to use for the chibi character that you will create. It's just a matter of clicking on your choices, so it very straightforward. You will also see right away how it would look like so you can decide immediately if you want to keep it or change it.
It comes with plenty of customization options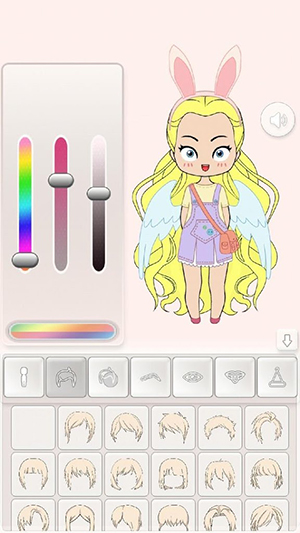 There are several options to customize your avatar, which makes it fun and enjoyable. Every detail from the hair to the outfits, you can choose what you prefer. Aside from the hairstyle, you can also choose its color. You can even mix and match the colors of your choice for the hair if you want to try that over the plain color. However, when it comes to the eyes, you don't have the option to change the color of a specific eye type, although the eye options still come with different colors. You can also choose the background and save it.
It's free with minimal ads
The app is available for download and play without spending anything. It comes with in-app purchases but you will not be forced to spend real money. You will still enjoy playing it with the available options. Plus, even if it has ads, they are not too long and not so annoying.
No other poses available
As of this writing, there are no other poses available. It would be a great addition if there are more poses to choose to have variety and to make it even more fun.
Thumbs up
Chibi Doll is free to download and it has a simple interface that users of all ages can play. It also has several customization options to create a chibi that you love.
Thumbs down
It doesn't have other available poses and the color of a specific eye type cannot be changed.
The verdict
Chibi Doll may have a few things that can still be improved like more poses and option to change the eye color, but these are just minimal issues. Overall, it does a great job in allowing you to create a chibi doll avatar. It's free and it has plenty of customization options available. Plus it's also easy to use.