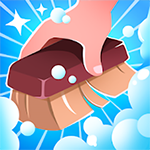 Yo, ho, ho, and a bottle of rum! Avast ye me hearties! A lot of chores await me as it's cleaning time in the good old Jolly Roger. The other buckos has started their tasks, but 'afore me join them, me won't forget to write ye an app review first. If yer wondering about me task, this old salt is in charge of cleaning the kitchen and preparing some foods. Me know all of us will be hungry, so I would also need the help of the other crew members. Let's dive in now to our app review for today for the game called Chores! by Lion Studios.
Cleaning has never been this fun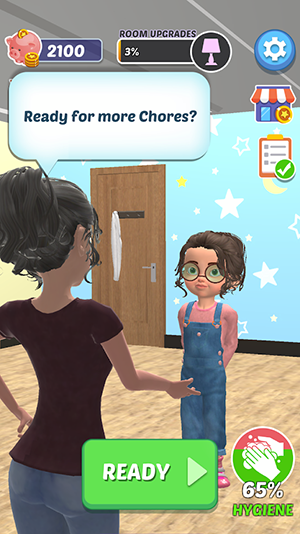 As the title suggests, Chores! is all about performing different chores, mostly the ones that you will do at home, such as cleaning, watering plants, and preparing breakfast. The game is quick-paced, so you will not feel bored waiting for the level to complete or to move to the new task. After doing three tasks, you will also be able to decorate your room. Even if you don't like cleaning or doing these chores in the real life, you would somehow find it fun in this game, especially that all you really have to do is to drag or swipe.
Fun with the right level of challenge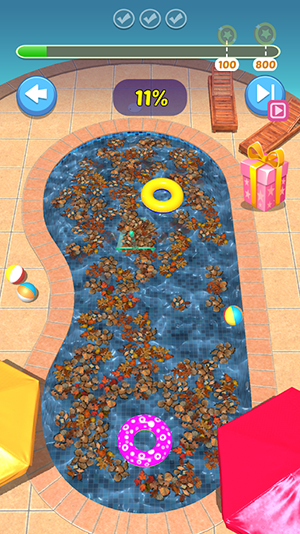 The app is free to download and play, although it has tons of advertisements. You will be given a specific task that you need to complete in a specific duration. While they are not rocket science to do, since as mentioned they only require swiping and dragging, it still feels challenging with the moving objects and time limit. The level of difficulty is just right because it's enough to keep you interested, but it's still not too frustrating to complete.
Close to realistic graphics
You could tell that the graphics are not real, but they are not that cartoonish, so you will still have that feel that they are almost real. This is only for the objects that are cleaned or matched, because the characters and the room that is decorated are all cartoonish.
The pros
Chores! is free to play, which makes it another app to add for those who prefer not to spend anything. There are several tasks to do. The game is easy to learn and has the right level of difficulty. It also has close to realistic graphics that makes the chores feel real.
The cons
There are tons of ads that play after every level and more after completing three tasks. Sometimes, ads pop-up while doing a task, and you have to continue where you left off, and it sometimes put you off your focus.
The verdict
Chores! is a casual game that you can play if you want to kill time or find something fun to do on your down time. It's free, although you need to not mind about the advertisements. The close to realistic images gives you the feel that you're doing the real thing. Overall, it's a decent game to try that will keep you entertained and occupied.