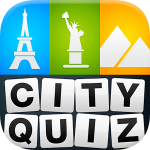 Yo, ho, ho and a bottle of rum! We're back in the ship and the crew would be sailing anytime to go on another adventure in the seven seas and beyond. As ye know me mateys, we stop over in some cities every now and then and spend time with our landlubber friends. Although sea is me first love, this old salt still find it exciting every now and then to step on land and see places and try new things that we can't experience while on the waters. Throughout the years, this buccaneer had the chance to visit several cities all over the world. 'Tis why this app called City Quiz – Guess the City from Mangoo Games got me attention. Avast ye and let me tell ye more about it me lads and lasses in this review.
Easy to Play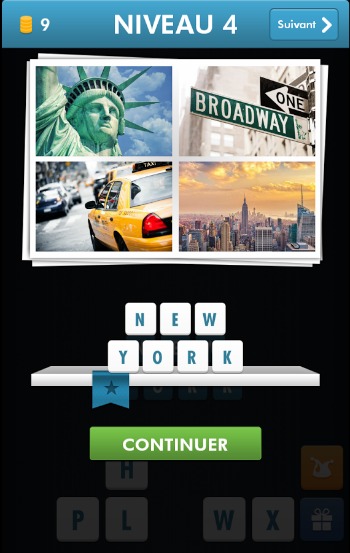 The basic gameplay of City Quiz – Guess the City is very simple to understand. You would be shown four images that are related to the city that you need to guess. Tap on the letters below the images to spell the name of the city correctly. You move to the next level when you guess it right. If you have played Four Pics One Word before, this would be instantly familiar to you. The only difference is that instead of different categories with the latter game, everything is about city names in this app.
Hundreds of Levels to Complete
There are hundreds of levels to answer so if you're really into this type of game and you would like to test your knowledge in geography, you would enjoy going through the levels. More levels are being added and it doesn't require any update.
Hints to Help You Move Forward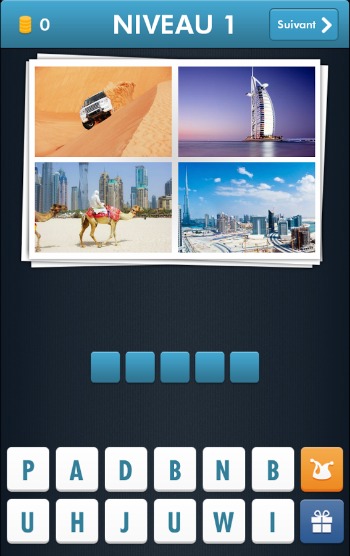 Just like how similar games work, you would earn coins for every correct answer that you make. In case you don't know the answer, hints are available that cost coins. However, the problem is that there are only a few hint options and they cost a lot of coins. It's also difficult to earn coins so if you don't have enough coins for the hints, you would be stuck in that level since there's no way to skip a level. In-app purchase is available if you wish to get more coins.
The Ups
There are hundreds of levels to complete that would challenge city geeks. It's familiar and easy to understand. Some of the levels are easy but it gets more challenging making it more interesting for those who are really into this type of game.
The Downs
The downside of this game just like most apps under this genre is that there is no way to skip a level so could get stuck if you don't know the answer and you don't have enough coins to get hints to solve the puzzle. You earn little coins for answering but hints cost more.
The Verdict
This is a challenging and enjoyable game for those who love puzzle games and would like to test their knowledge when it comes to cities. If you're one of these people, you should give City Quiz – Guess the City a try.