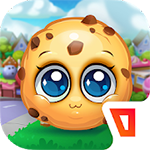 Ho, ho, ho, and a bottle of rum. Ahoy there me lads and lasses. Even though I'm an old salt who is know for me sailing and treasure hunting skills, there is another side of me that is fun. Like most people do, me also love watching YouTube and playing games. It's amazing when you see two of the things that ye love in one place. Just like the app that I will share with ye today. 'Tis based on the YouTube channel with the same name. So, batten down the hatches and let's start the review with Cookie Swirl World by Dyad Games.
It offers a lot of things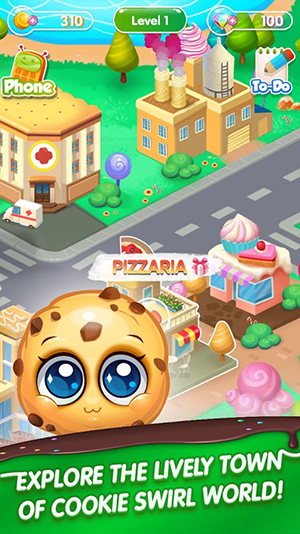 This app is something for those who want variety. You will not be easily bored because it offers a lot of options. It has a collection of games that you can play like pizza making, donut delivery and hospital. You can also get pets and take care of them. You can also dress them up and buy different things although you need in-game currency, which you can earn by playing the mini games and through daily visits. It's convenient because you don't have to download several different apps to play various games because you have them in one app.
Cute graphics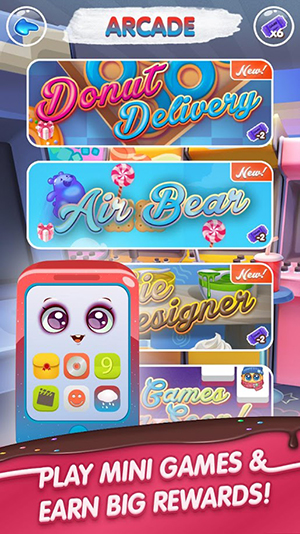 Two thumbs up for the graphics of the game. Looking at the graphics itself is already fun and relaxing. The environment and the objects in the game are all eye-candies. The graphics are colorful and they are cute. If you have played the popular puzzle app Candy Crush, the graphics of Cookie Swirl World is somewhat close to that.
Gems are hard to earn
The game is free to download and play, but you will use in-game currency like coins, tickets, and gems to play mini games and purchase things. Gems are hard to collect and there are items that are only available using gems. Unless you can wait or you can control yourself not to get those premium items, it can be tempting to make an in-app purchase.
The good
Cookie Swirl World is fun and it offers variety. You can play different games so you will not be easily bored. The graphics is also eye-catching so you enjoy looking at it.
The bad
Gems are hard to collect. It can be difficult to purchase premium items unless you make an in-app purchase.
The verdict
If you are into cute looking games, Cookie Swirl World will not disappoint you. From the characters to the environment, everything is an eye-candy. There are also several different things to do. You will not be bored playing just one game, because there are different mini-games available. If you get tired playing one, you can check out the other available options. It's also free, although the gems can be hard to collect, which is the only drawback that we see. Nevertheless, you can still keep playing it without spending anything. You are not forced to make an in-app purchase. So, it's still up to you if you want to spend real money or not.