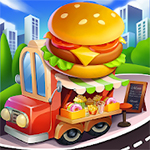 Ahoy there me hearties! It's me again yer friendly app pirate ready to give ye another app review that me know ye are excited about. A few of the crew have their birthdays on the same month, so we just celebrated one last week, one is coming this week, and two more next week. It's a month full of celebration, and we're loving it. It also means plenty of cooking time for me. Ye already know that I'm the best chef in all the seven seas! Har, har, har! Since everything is all about cooking in me life these days, let's go for a review that also falls under that. Avast ye and let's the review of this app called Cooking Travel – Food Truck Fast Restaurant by CSCMobi Studios.
It's free and fun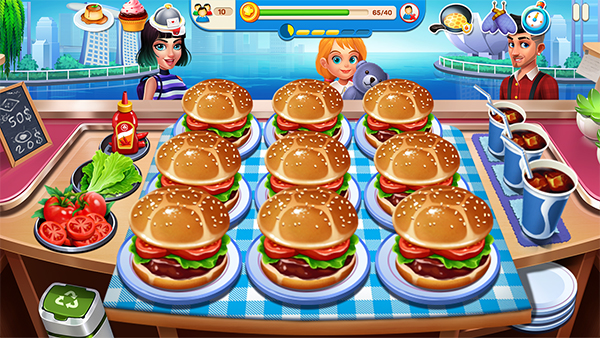 This cooking game is available to be downloaded for free. Playing is also free and you can do so without spending real money. However, there are in-app purchases for those who want to speed up unlocking items and don't mind spend real money. But then again, it's optional, so you are not required to do this. It's a fun game, especially if you are into cooking and time management games. It has the same concept like the ones under the same genre, although the food and places may vary.
Hundreds of challenging levels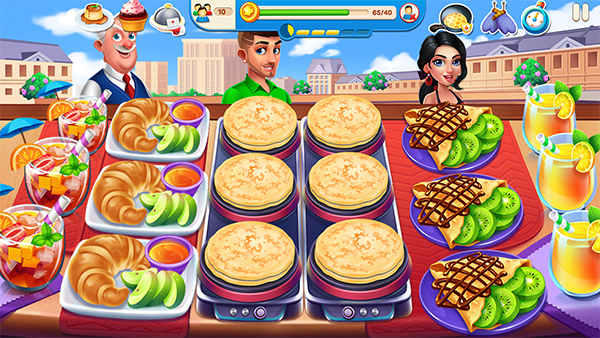 There are hundreds of challenging levels that will keep you occupied. If you are in for a challenge, this game will not disappoint you. However, the levels get difficult fast, so if you prefer easy to moderate ones, this game may be hard for you.
Different foods and places to unlock
Although the gameplay is the same where you prepare the food that your customers order and do it as quick as possible to get the highest score and coins, it's still enjoyable and the variety of recipes are exciting. There are different truck themes to unlock and places to explore. You will be serving recipes from around the world. There are also different customers to serve, which adds fun to the game.
The app sometimes hangs
It's a fun game to play in general, but the problem is that it sometimes hangs. So, while in the middle of the game, it could freeze, so you have to restart. If you are about to finish a difficult level and the app crashes, you need to start again because the progress is not saved.
The good
The game is free and it's challenging. There are different truck themes, recipes, and places to unlock and explore. It's enjoyable to serve different customers and there are many ingredients that look eye-catching.
The bad
The app sometimes hangs and it doesn't save the progress when it crashes so you have to restart the level.
The verdict
Cooking Travel – Food Truck Fast Restaurant is one game to try if you are into cooking games. You will love the hundreds of recipes, ingredients, and places to unlock. The levels are challenging so it will keep you focused and occupied.