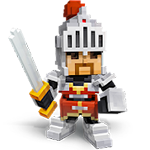 Ahoy there me lads and lasses! Here I am again ready to tackle another fantastic adventure on the seven seas and beyond! We just got back from exploring Davey Jones' locker. Ye know me hearties how dangerous it is there, but it only makes the dive more exciting! Aye, this buccaneer won't back down in any challenge! That's apparent even on me games that me play. Me got another app for review today. 'Tis called Craft Warriors by Translimit, Inc. Avast ye me mateys as we begin!
Combination of Popular Games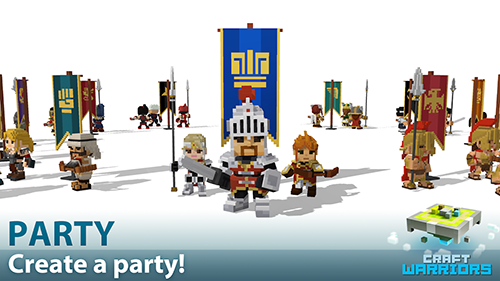 Craft Warriors is a combination of popular games like Clash of Clans and Minecraft. Like Clash of Clans, you create your party, upgrade your town, and win battles. If you have played RPG games like the said game before, you will know immediately how this one is played as it's a lot similar to that. It will also remind you of Minecraft because of the pixel-like characters.
Brilliant Graphics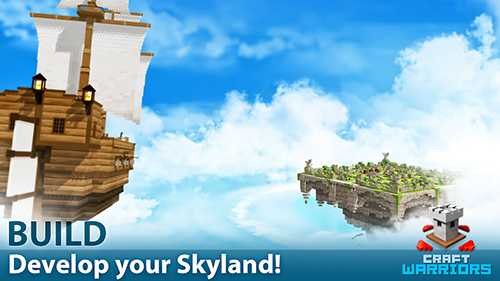 The graphics of this game is a winner. It's detailed and vibrant. What's also amazing is that you can customize each of your character. This is what makes it different from the games that are under the same genre. You can do the customization of your own, or you can also use the characters that other players have created or customized.
Chat Option Only Available on Clans
Like most RPG games today, this free to play game also comes with a chat feature. However, while others have options for global or worldwide chat, and private messages, this app only allows chat within a clan. You can only chat with your clan members and only on the group chat. It would have been better if there was an option to message other players as this will give you a chance to meet more people who play the game from different parts of the world.
Processes Can Take Time to Complete
There are processes like upgrades that take a lot of time to complete. While there is an option to speed up the process, this would require premium currency. If you prefer to play the game without spending anything, you will not be able to play continuously because you have to wait for certain upgrades to be completed before you can move forward with the game.
The Good
Craft Warriors is free to play and the controls work perfectly. Those who are familiar with RPG games like Clash of Clans will be instantly familiar on its gameplay. There is an option to create or join a clan and communicate with your graphic. It also has fantastic graphics and it allows the customization of each character that you use.
The Bad
The app doesn't have an option to chat with other players that are not in your clan. There are also upgrades that take a lot of time to complete, leaving you waiting for a long time, unless you decide to use premium currency to speed things up.
The Verdict
Craft Warriors may not be an entirely original game of its own. However, it's fun, it has superb graphics, and the controls work. If you like RPG and strategy games, this one is a must try.