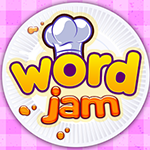 Yo, ho, ho, and bottle of rum! Shiver me timbers! Me and the crew just had a battle with this buccaneers from another ship. But the old good old Jolly Roger won! On top of that we also found this island that had loads of booties. So ye know what we are about to do now, right? Aye, drink rum all night long! Har, har, har! But 'afore this old bucko gets drunk, me wouldn't forget about giving ye another app review. Avast ye and let's start with the review of Crossword Jam app by PlaySimple Games.
Fabulous Graphics
The game window itself has the image of a blackboard where the boxes for the puzzle are placed. It has a white wall with blue lines on the background, wooden floor, and a paper plate where the jumbled letters are. The overall graphics is refreshing in the eyes because it's simple, but clean and the letters can be seen properly. Every destination you unlock also shows a different image of that place, which is adorable. For instance, unlocking United States will show you an image of the Statue of Liberty with party banners, confetti, hamburger, and lemonade.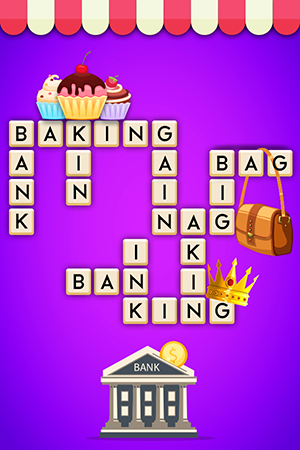 Easy to Learn Hard to Master
Crossword Jam is a puzzle game that is simple to learn as it just requires swiping the letters to find the hidden words. However, the puzzles get more challenging as you progress in the game so you will find yourself thinking harder than you did on the first few levels, which is good, especially for those who prefer some challenge.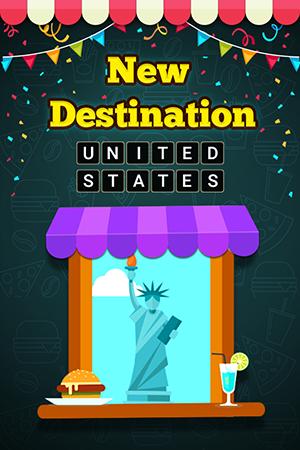 It's a Time Waster to Exercise Your Brain
This puzzle game is casual so you can pick it up anytime and put down when you want. You can continue from the last puzzle you left, which is convenient as you don't have to restart from level 1 all the time. This is a good game to pass time and at the same time exercise your brain and improve your vocabulary as it will force you to think of words that you can create out of the jumbled letters.
Annoying Video Advertisement
This app is free to platy and download. It also has generous amount of gold coins to start with, which you can use for hints. However, the only drawback are the video advertisements that pop-up that can distract you from playing. It's given that many free games are monetized using advertisements, but they could be placed somewhere that would not entirely distract you from the game.
The Good
There are a lot of good points to this app and one of them is it's free. It also simple learn, but it has the right amount of difficult on the higher levels that will challenge you. It's also good for the brain.
The Bad
The only issue is that it has video advertisements that pop-up and distract you from playing.
The Verdict
If you can live with the video advertisements popping up out of nowhere while playing, Crossword Jam is a fantastic game to play especially for puzzle game enthusiasts. It's fun, easy to play, and challenging at the same time.