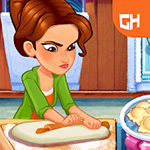 Ahoy there me mateys! Yer friendly app pirate just got back from a fun booty hunting adventure together with the crew. We were lucky to take home some great finds. We found this treasure chest that was full of gold and pearls. We started late with the hunt and it was morning when we finished so upon arriving to the ship, we shared some breakfast and we had me favorite pancakes. That reminded me of a game that me recently played, which has a part that cooks pancake. I will share it with ye with this app review. It's called Delicious World by GameHouse. Lend me yer ears hearties and let's start.
Average graphics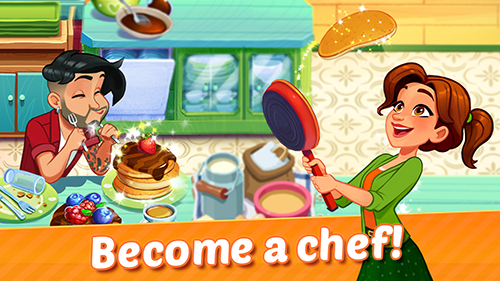 The graphics of the game is not as high definition as other similar games on the same genre. It is not that bad, but it is also not that eye-catching. However, you will see the ingredients properly so it will not be difficult to tap on those that you need. The look of the restaurant is also outdated, but nevertheless, you can still tell that is a restaurant or care serving foods.
It has a story
Unlike other cooking games, this one does not just evolve on getting orders, preparing them, then serving them. Of course, it has that main part since it is a cooking game, but what sets it apart to typical games in the genre is that it comes with a story. There are interactions between characters so you are not just looking forward to achieving your goals for each level, but you are also following the story of the characters.
Several levels to unlock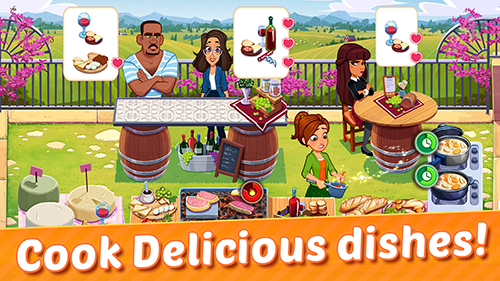 The game comes with several levels and each level has a specific goal that you need to hit to move to the next one. There are also 3 stars to get on each of the levels. The more stars you collect, the higher the score that you will get. The number of levels available, which is continuously being updated, gives you plenty of playing time.
Various upgrades to make
You will start with a basic menu and appliances in this free game. You can then upgrade them with the money you ear so you can make more, serve more and earn more. You will need this to collect more coins to move your farther in the game. There are upgrades that require more coins so you may end up playing the old levels you unlocked just to earn enough coins. It can slow down the game and it can also make it seem repetitive.
The pros
It is available for free and it has several levels to unlock and upgrades to make. It is also not just your ordinary restaurant or cooking game, because it comes with a story that you can follow.
The cons
Some of the upgrades require many coins. The coins that you earn may not be enough so you may end up playing old levels to get the coins you need.
The verdict
Delicious World is recommended if you are looking for a casual game to keep you busy. It's free and it has a storyline that will keep you interested and make you looking forward to the game as you want to know what happens next to the characters.