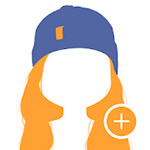 Ahoy there me lads and lasses! There was a heavy rain the other night, but the ship, all the crew, and me parrot pet are all doing fine. We are already used to it with all the years that we've been sailing in the seas. The sun is shining again and we're off to another treasure hunt. We still have a long way to go 'afore we reach our target destination so I decided to take this time to write a review for ye me hearties that me know you've been waiting for. The app that we will look at is called Dollify by Dave XP.
It's straightforward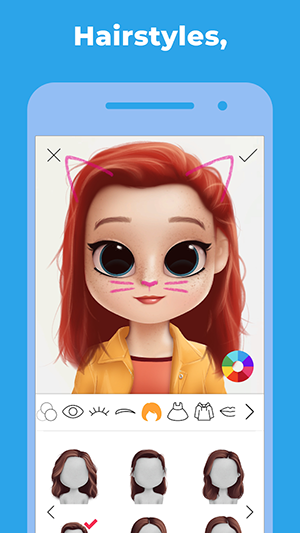 Dollify is a free app that you can download. After downloading, upon opening the app, you will be immediately taken to the window where you can create and customize your doll. It does not have a tutorial, but it doesn't need one because everything is straightforward. The app is user-friendly so you will know right away what the options are for. Tap the categories and the list of options under that will show. Select an option and it will reflect on your doll. That's the basic gameplay of the app, and it's not complicated.
Good number of options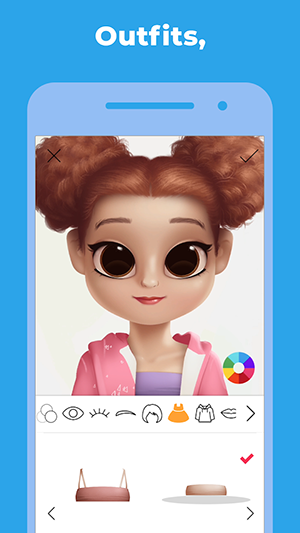 There are several categories to customize that include the face shape, hair, eyes, and clothes. Under those categories are the options to select from. While there are an average number of options available, you will get more and better choices if you get the premium items. This will require an in-app purchase using real money. If you are really about beautifying your dolls, then you may consider spending real cash. If you are okay with the basics, then there is no need to spend money as you can create a limited number of dolls without the premium purchase.
Easy sharing and saving
The app is also not just intuitive, but it also allows easy sharing of the dolls that you have created. If you want to share it with other platforms like chat apps and social media, tapping on the share button will give you several option on where to share them. Saving is also easy as all you have to do is tap on the save button.
The ups
This app is free to download and play. There are a good number of options to choose from to customize your doll. It's intuitive so you will know how to play it even without tutorial. Sharing and saving options are also easily available.
The downs
You will have more options if you purchase the premium version. You are also just limited to creating 5 dolls if you are on the free version.
The verdict
You may have more options with the premium purchase, but if you prefer not to spend real money playing the app, you can do so as there are still good number of options to select and use. If you love dress ups or creating your own avatars, Dollify is an adorable app to try.