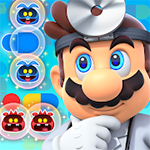 Ahoy there me hearties! It's me again, yer favorite app pirate ready to dive in Davey Jones' locker for some great finds. In my last dive, me found this game console that had classic games on it. The entire crew and I all had fun because the games took us back to our childhood. One of the favorite classic games we loved was there, which was Super Mario. Me ye know ye lads and lasses also love that game, aye? I loved playing that when I was a little lad. It was so nostalgic and I couldn't move on from it. So, me decided to share with ye an app that also stars the characters in Super Mario. It's called  Dr. Mario World by Nintendo Co., Ltd. Batten down the hatches and let's begin with the review.
It's nostalgic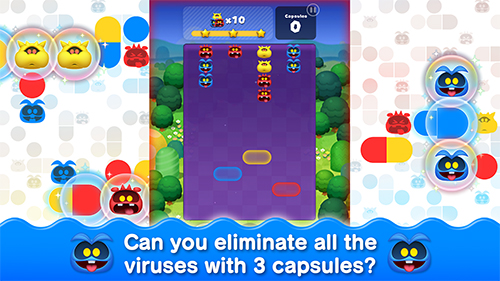 The characters in the game are the same as the ones you would see in the classic Super Mario game. If you have played it back in the days, it will feel nostalgic. Since Super Mario has been continuously a popular game, you would probably be familiar with the characters even when you haven't played it before, especially there are TV series and various items that have these characters. 
It's a match 3 game with a twist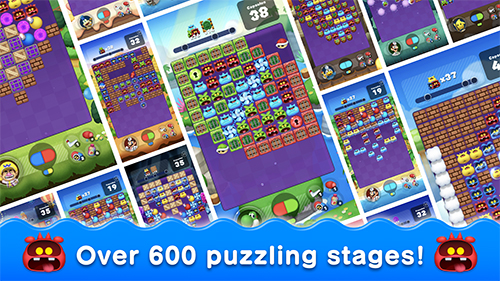 Dr. Mario World is a match 3 game, but it's not your ordinary match 3 puzzle game. It has somewhat a touch of a brick game. You will have different colors of capsules that you can rotate to kill the viruses on the game screen. The viruses have different colors too. You will be given one capsule at a time, and you have to drag it on the game window and aim to hit the virus with the same color as the capsule. That will eliminate them from the screen. You have a limited number of capsules and you are given an objective that you need to complete in order to move to the next stage. There are hundreds of stages as of this writing, and more are being added, so you are looking at plenty of hours of fun. It also comes with a mode where you can play against other players. If you are competitive, this mode would be perfect for you. 
Adorable graphics
The graphics is a winner because the characters are the same as the characters we learned to love growing up, including Mario, Luigi, Yoshi, Peach and many more. They also have different skills, so not only you can choose to play a different character, but you can also use them to clear stages. There are also different worlds, so as you complete stages, you will have a different background like an island and a place with snow. 
It's free but requires Internet connection
You can download the game for free and it has advertisements but they are not annoying. However, you will need Internet connection to play. If you don't have data or you are not connected to WiFi, you will not be able to play. Also, if the connection is unstable, you may also experience delay or problems playing the game. 
Thumbs up
Dr. Mario World is free to download and although it has ads, they are not annoying. It has hundreds of stages complete and the characters are nostalgic. There are also different worlds that await you.
Thumbs down
It requires stable Internet connection. You cannot play if you are connected to the Internet and you will have issues with the game if connection is unstable. 
The verdict 
Dr. Mario World is recommended if you love the classic game Super Mario. It doesn't have the same gameplay since this is a match 3 puzzle game, but it has the same characters that will make you feel nostalgic. There are also hundreds of stages to play and it has a twist. As long as you have a stable Internet connection, you will enjoy playing this game.