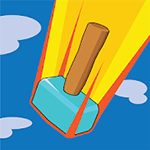 Ahoy there me lads and lasses! Here's yer favorite app pirate ready to give ye another app review. There are times that this old salt gets frustrated, especially when me and the crew fail to find some great finds. One of the things that me do to help release me frustration is to throw things at the ocean. Well, those are things that we no longer use. Good thing that me found an alternative when it comes to throwing things and that's what me will share with ye hearties. Avast ye and let's begin with the app called Drop & Smash by Kwalee Ltd.
Clear graphics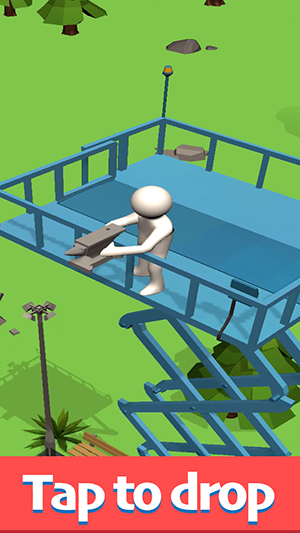 The graphics of the game is high quality. It's clear, but it's not that attractive. The main character is a gray shaped person that is standing on top of the platform. The ground is green and below is the object that you need to hit. There are also different kinds of objects that you can use that you will unlock as you progress in the game. You can also adjust the height and power for the drop to be more powerful.
Easy gameplay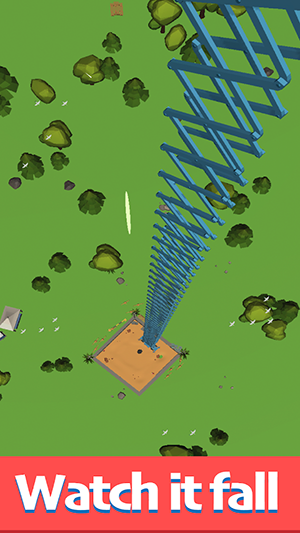 The gameplay is basic. You just need to tap on the screen to make the object that your character is holding drop and hit the object at the bottom. As you progress each level, you will earn in-app currency that you can use for upgrades. It's something that everyone can play, although it could turn easily repetitive and boring to other players who may be looking for wide-range of variety in the game.
Free but with plenty of ads
You can download the game without spending real money. It's ideal for those who just want to play without shedding cash. However, like most free to play games, it is also bombarded with ads, although there are video ads that you can watch to earn you more currency. After every drop, an ad will show up, which can be frustrating if you hate seeing ads.
The good
Drop & Smash is free to download and play, so you don't have to spend real money for it. It has an easy gameplay, making it ideal for any type of player. The graphics is also clear and high-quality.
The bad
There are advertisements that play after every level. Since it's repetitive, it can get easily boring to players who may be looking for variety.
The verdict
Drop & Smash is a casual game that you can play anytime that you want. You can play at your own pace, which make it a nice app if you want to kill time. However, you may just need to keep up with the advertisements as there are ads that pop-up after completing every level. It's also free, so you don't have to worry about spending anything to play it. If you are looking for a game to pass time, this can be a game to add on your list. However, if you want one that is action-packed and has variety, it may not be it for you.