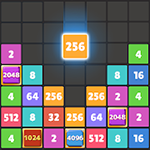 Yo, ho, ho and a bottle of rum! Ahoy there me hearties! Yer favorite app pirate is here just chilling after long hours of cleaning the Jolly Roger! All the crew's hands are on deck. Everyone helped in cleaning the ship and we are all done now. As a reward, the other buckos are now preparing for dinner. This old salt cooked the dinner last night, so it's now their turn. Har, har, har. While waiting for dinner, me decided to give ye lads and lasses another app review. Avast ye as we are about to start with the review of the game called Drop the Number: Merge Game by SUPERBOX.INC.
Easy to learn but hard to master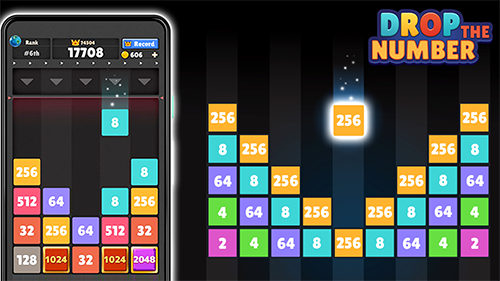 The general concept of the game is very basic that players of all ages will learn how to play it in seconds. There will be numbers in blocks that will fall from the top that you need to match to the blocks at the bottom with the same number. The match can be horizontal or vertical as long as they are next to each other. What makes it challenging is that you need to quickly do the computation so you can remove as many blocks as you can to get a higher score. When the numbers combine, their total will be placed in one block and if the total falls next to the same number, the same process will happen, but your score will be higher.
It's free and no need for Wifi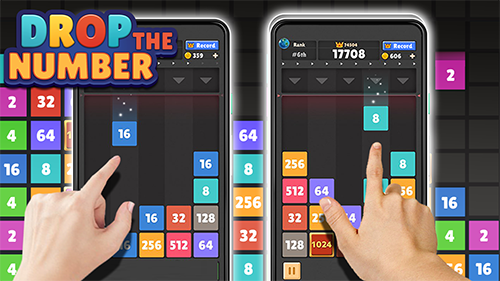 You need to be connected to the Internet to download the game for free. However, you don't need Internet to play, unless you will need an update. Nevertheless, it's a game that can keep you occupied or will help you kill time anywhere, especially when you do not have Internet connection.
Play as long as you want
The main goal of the game is to get the highest score possible. It makes it challenging because you would want to play again and beat your own score. There is no limit on how many times you can play the game as you can start again when the game ends and keep playing as long as you wish.
The ads can be terrible
The usual problem that you can expect on free games like this is the numerous advertisements. It has an option to pay with real cash to remove ads. It's not compulsory to make an in app purchase, but if you don't pay to remove ads, then you have to deal with them popping up as you play the game.
Movement is not always precise
You will move the blocks to the lane where you want them to fall. However, the game doesn't always respond properly so there are times that blocks would fall on a different place than where you intend them to be.
The good
Drop the Number: Merge Game is free to play and it doesn't require Internet connection unless when downloading or updating. It's easy to learn, but still has some kind of challenge. You can play as long as you want.
The bad
It comes with several ads and the movement is not always precise.
The verdict
Drop The Number : Merge Game may have some drawbacks including the several ads and preciseness of movements, but overall, it's still not a bad game to try, especially it's free, it's easy to learn, and it will make you think.