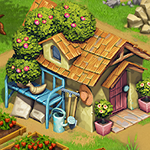 Ahoy there me hearties! Here's yer friendly app pirate ready for another amazing booty hunting adventure around the seven seas. One of the places that the crew and I explored in the past was this uninhabited island that turned out to be an old kingdom. We found ruins of castles and various structures that stood the test of time, although it was still a mystery on why there were no more inhabitants. The app that I will share with ye today reminded me of that place. This game is called Fairy Kingdom by Game Garden. Batten down the hatches and let's start.
Graphics are rich and detailed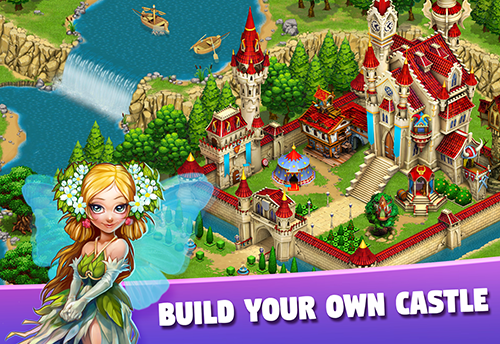 Fairy Kingdom is set in the medieval time so it will take you to the period of prince and princesses. It will give you that feeling right away with the ruined castle that you need to restore. Even the different structures that are available to be built are unique and they look like they are from a royal era. As you explore more areas, its beauty will unlock. From the water ponds to the gardens, everything is attractive and is refreshing to see.
Plenty to explore and unlock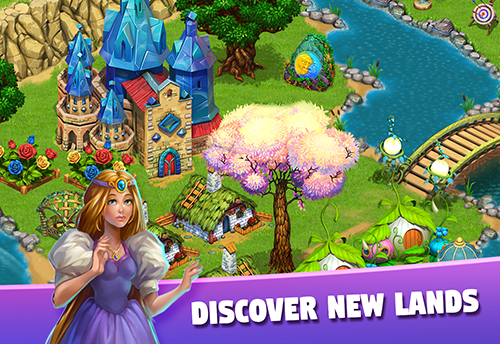 The game is free and it offers plenty of playing time. It's something that you can put down and pick up anytime. You can check it every now and then to check the progress. You will find yourself playing it for a long time since it has a lot of content to be unlocked. There are several features in the game. You are not just building a kingdom, but it also has a farming side and saving the princess. There are quests that you need to complete in order to move forward and unlock more items.
Progress can be slow
While you can move forward with the next stages on the first part, it will take longer to level up and unlock more content as you get to the higher level. Many of the items will require crystals, which are difficult to collect. There are various ways on how to collect them like completing quests and adding Facebook friends, but as mentioned, it will usually take time before you can collect them. So it's either you patiently wait or make an in-app purchase using real money if you want to speed up the process.
The good
Fairy Kingdom is free to download and play. It has rich and attractive graphics that will take you back to the medieval times where prince and princesses used to rule. There are plenty of content to unlock that will give you a lot of playing time.
The bad
Crystals are difficult to earn. You have the option to buy using real money, although this is not compulsory.
The verdict
Fairy Kingdom does not disappoint when it comes to graphics and richness in content. However, unless you want to spend real money in purchasing crystals, you need to be patient in earning crystals through other free means to unlock more items and stages. If you do not mind this, it's a building game to add on your list.