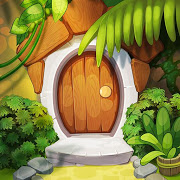 Ahoy there me hearties! It has been a long day as the crew and I spent hours looking for treasures in an island that we stumbled upon while sailing. We decided to stop by and see what was in store for us. We were not disappointed because it was full of great finds. Even if this old salt is a bit tired, of course, me won't miss yer regular dose of app review. Since we just stopped by an island, what better app to review than something that is also related to an island. Avast ye as me tell ye about this game called Family Island by Melsoft Games.
Gorgeous graphics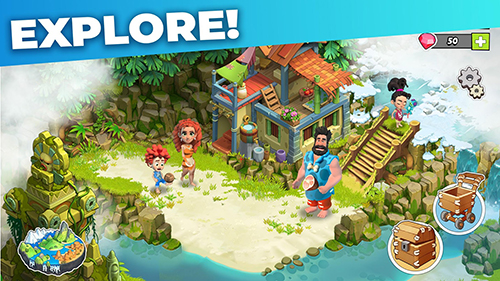 Family Island as the game suggests is set in an island. It will be empty at the start of the game and it will be up to you how you can turn it into the island that you like. There are four main characters in the game, which is a family of four. Since the period is Old Stone Age, the characters are similar to those that you will see in the classic hit cartoons The Flintstones. As you move forward with the game, you will start to see the beauty that is waiting to be discovered. With your management skills, you will be amazed at how you can turn the empty nest into a paradise.
Lots of content to unlock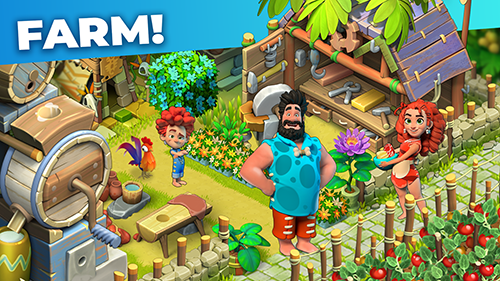 The game is content rich. While it is a farming game, it is not only limited to farming crops and taking care of livestock. You can also build different structures and cook different meals for your family. There will be more meal options as your level up. It's fun and enjoyable to add details and turn an empty island in a gorgeous place.
Energy is quick to empty but slow to replenish
The app is free to download and play. You spend energy when you perform tasks and do things. However, it takes time to replenish, so if you run out of it, you need to wait for a long time before you can continue playing. There are not much options to earn more energy faster, but to make an in-app purchase. If you prefer playing continuously, it may not be the game for you.
The good
Family Island is available to be downloaded for free. It has gorgeous graphics and there is a lot of content to unlock. You get to decorate your own island and turn it into a paradise from an empty place.
The bad
It takes fast to use the energy, yet it is slow to replenish. You may wait for a long time to continue playing if you run out of energy.
The verdict
Family Island is farming app that you can play if you are looking for something that you can play for a few minutes then go back to. It's free and it has a lot of content awaiting for you to unlock. However, you may run out of energy fast and since it's slow to replenish, you need to wait for some time before you can continue playing. It's still worth the try since it's free, fun, and content-rich.