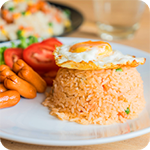 Ahoy there me hearties! It's me again yer friendly app pirate ready to dive in another booty hunting adventure down Davey Jones' locker. As buccaneers, the crew and I have sharp skills in quickly spotting good finds. It's like second nature to us! Har, har, har! One of the things that helped us in spotting things and improving our focus in what we do is playing finding the difference types of games. Aye, we still play these games until now. Aside from continuously improving our focus, it also helps kill time when there is really nothing to do. For this app review, we will talk about a similar game called Find the Differences by SimFun.
Classic game with time limit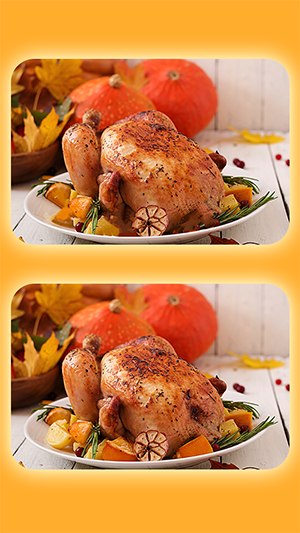 Find the Difference is not a new game genre. You may already be familiar to it and even if you have not tried playing this type of app before, you will learn right away how to play it. As the title suggests, you will be finding the difference between two images. Since they look similar, you will require focus and keen observation to find the little differences. You need to find five on each level to complete it. What makes it different from most games under the same genre is that it has a time limit. Most games of this type do not come with time limit.
High quality images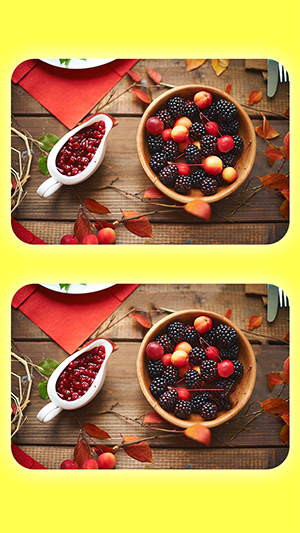 The main theme for the images is foods. Expect to see mouthwatering pictures foods the range from desserts to fruits. These are real pictures of foods and they are high quality, just like the ones that you will see on magazines. They are a joy to look at and at a glance, the two photos on each level generally look the same, but you have to look more carefully to find the differences.
Limited number of levels
The app is available to be downloaded for free. However, as of this writing, there are only 100 levels available. If you are the type who finishes playing the levels fast, you might run out of levels to play in no time.
The good
Find the Difference by SimFun is free to download and play. It's a classic game that is easy to learn. It comes with a twist, which is the timer that also adds more challenge to the game. The pictures of the foods are high quality making them eye-candies. It will enhance your focus as the differences are difficult to spot if you don't look carefully.
The bad
There are only 100 levels as of now, which you can complete in no time if you play for an extended period and you are quick to find the differences. There are also other games that are similar to it. If you are looking for something fresh or a major difference, you may not find it from this app.
The verdict
Find the Difference by SimFun is your typical finding the different game where you spot the different between two images. If you are into this kind of game, you will find this interesting, especially with its added challenge of having a time limit. It may only have 100 levels as of now, but it can have more in the future.