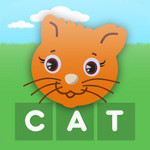 Ahoy there! When I am not around and about finding treasure chests all across the globe, I like to spend time expanding me vocabulary. Aye, an App Pirate such as I never had the time to be learned so now that I have a lot of loot, I can catch up on my education! FirstWords is an app that is meant to develop the vocabulary of toddlers and small children, or for people like me who want to have fun with words.
FirstWords is truly a child's game, but it is designed in a way that it makes learning an interactive and fun experience that will surely put a smile on kids' faces! There is a hefty price tag attached to the app as it can be bought for $4.99 in the App Store. On the other hand, how can you put a price tag on education?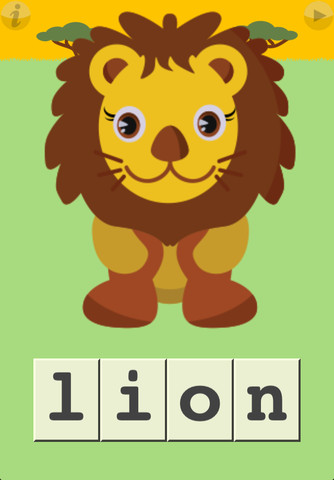 The Features of the App
FirstWords is a very simple and yet interactive learning application for handheld devices. It gives young ones the chance to develop their vocabulary and learn about words in a fun way. So basically, the way it works is that the player will be presented with an animated picture of an object or an animal. Then, the correct word is already spelled out but appears to be shadowed. Just below it, there are letters in which the player will have to drag in order to match the correct word.
For instance, if the word "dog" is spelled out and the image of the animal can be seen, the player will need to drag the letter that corresponds to the word above. What makes it fun for the child is that every time a letter id dragged, its pronunciation is spoken by the app. Then, if the word is completed, the entire word is spoken as well.
This action will then tell the child that he has completed the level and that what was done is correct. The words in FirstWords are very simple, making it easy for the child to learn new words. In addition, what makes playing this game more fun once the word is spelled out is the fact that the animal in the picture will come to life and move for a few seconds. Of course, in the eyes of a young pirate this is an awesome sight to see.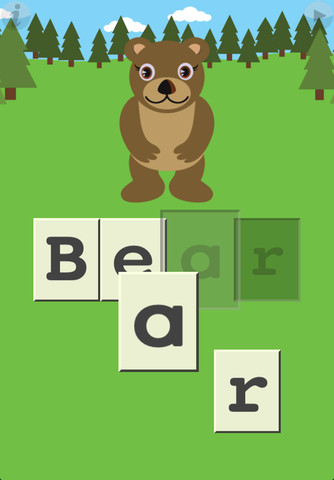 Is It Worth It?
Even with the price it comes with, FirstWords is a must-have especially if you want your little one to learn about words in a fun and interactive way. Usually, when you want to buy interactive tools for learning, they often are very expensive with some even costing more than hundreds of Dollars. So for $4.99, this isn't so bad after all. An App Pirate such as me can spare a few gold coins to get a one-of-a-kind app such as this one.
The Final Word
If you have a small child, getting FirstWords is a very good investment for him to learn about simple words even before going to school. The child will surely have an advantage, unlike my crew who I am having a tough time with even teaching simple words such as "cat" or "deer".  If I didn't need them I would have marooned the crew on an island off the coast of the Caribbean.
There are not a lot of educational apps out there that are as fun and interactive as this one. And, who says that this should only be for children in the first place? Adults need fun time too! I occasionally enjoy a spelling game at one time or another!