Ahoy there me hearties. Yer favorite app pirate just had a great time booty hunting and bring back loads of treasures in the ship. Aye, me and the crew drank some rum, but don't ye worry, this old salt is now sober so I can give ye another app review. Aside from the scary Davey Jones' locker, there are amazing sceneries under the sea. There are colorful fishes and plants, that this buccaneer was reminded of when I played this game called Fishdom by Playrix Games. Avast ye and I will tell ye more about it in this review.
Amazing Graphics and Fun Music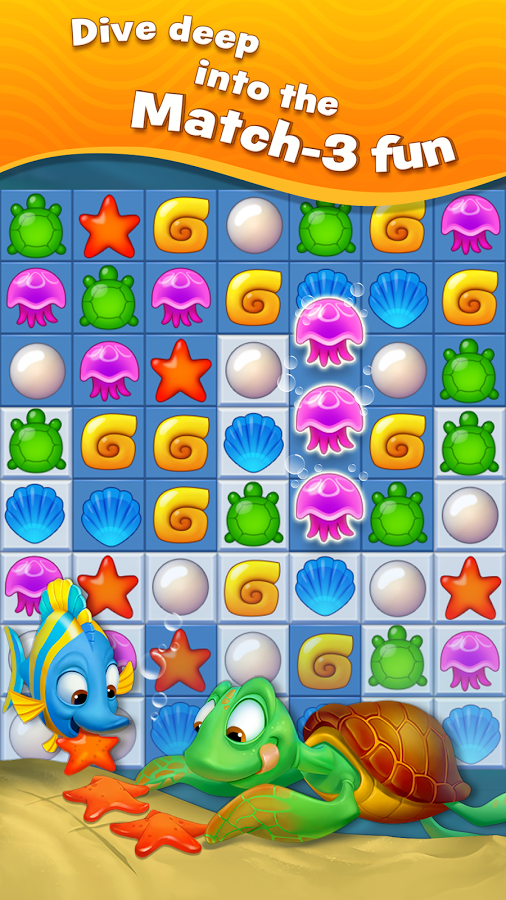 The developers did a great job with the graphics of the game. The fishes, other sea creatures, and the surroundings are all colorful and eye catching. Aside from the game itself, it's also nice how you can decorate your own aquarium. This is a feature that doesn't often exist on similar match 3 games. It is a nice addition as it lets you customize something, which is an added fun. Even the background music is fun and adds life to the game.
Familiar Gameplay But Challenging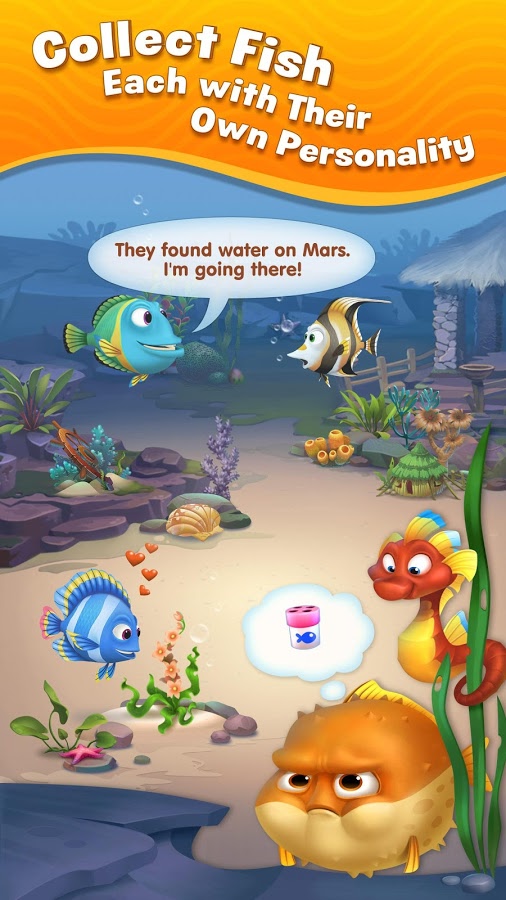 You will become instantly familiar with this game if you have played any match 3 games before. However, even if you are not familiar or haven't played match 3 games before, it's not that difficult to learn so you would definitely learn the basics fast. However, since there are limited moves, it can be challenging to complete especially the higher levels. There are also levels that are too challenging and may force you to use power-ups, although there are some players who were successful in completing them. It's challenging and could also be frustrating to keep on repeating the same level.
Hundreds of Levels
There are hundreds of levels to play in this game, which means extended hours of play. It's a casual game so you can play, pause, and keep playing anytime. More levels are being added by the developers so if you get addicted to playing it, which could probably happen, you can expect more levels to keep you occupied in the future.
The Ups
Fishdom is a match 3 game with amazing graphics. The surroundings, fishes, and other characters are all eye-catching. The background music is also fun. There are hundreds of puzzles to complete giving you more playing time. It's easy to learn how to play the game but it is challenging enough so you won't feel bored.
The Downs
There are levels that are too difficult to pass. You might be tempted to make an in-app purchase if you got hooked in the game and felt frustrated that you cannot pass some levels.
The Verdict
Fishdom is another match 3 game that you will love if you are into this game genre. The graphics are amazing and you will have plenty of hours to complete the hundreds of puzzles. While there are levels that can be very difficult, overall, this is a fun and enjoyable app that you may want to download.