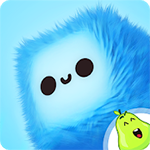 Yo, ho, ho and a bottle of rum! Ye know me lads and lasses that not only this bucko loves booty hunting, but me also love animals. 'Tis why me pet and best friend is me parrot. When I was a little lad, I remembered me also had this pet that me mama got for me. It was a fluffy dog that was so sweet and adorable. The characters on the app that I will share with ye today reminded me of me old pet dog. Well, they are not dogs, but they are as fluffy as me pet. The app that I will share with ye today is called Fluffy Fall WHAT games. Are ye ready mateys as we will now begin with the review.
Simple Gameplay But Challenging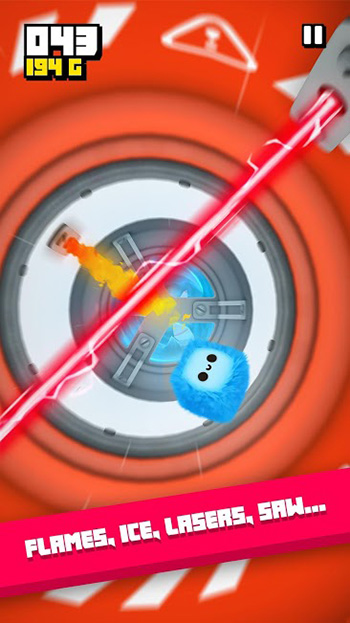 The overall gameplay is simple so it's something that everyone will be able to understand and learn in a jiffy. This is an endless game where you need to stay alive as long as you can to get the highest score possible. The controls work fine, although it can be sensitive that hitting an obstacle can end the game abruptly. You need to be very precise with your moves or the game will end in no time. The overall idea is to avoid the obstacles. However, this is easier said than done because you have to pass through narrow entries on the tunnel, while trying to avoid the different obstacles that show up like lasers.
Adorable Fluffy Characters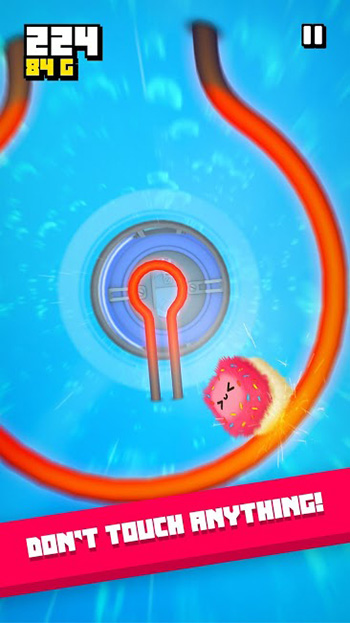 The characters in the game are super adorable! They are like fluffy cubes. There are 60 cute characters to collect as of this writing. They also have their own characteristics, which can be helpful on the game. The environment of the game is in 3D and it's also eye-catching. Your eyes will be treated with the constantly changing color of tunnels and various obstacles that show up along the way.
Requires Focus
This is a casual game that requires focus. It's fast paced and as mentioned, the entries to the tunnels are narrow and there are various obstacles so you have to keep your eyes on the screen to avoid hitting anything and end the game.
Has System Glitches
The overall game is fun, and even if there are advertisements, they are not intrusive. Plus, there are also video advertisements that you can watch to help you earn stuff. However, the drawback is there are glitches on the game. There are instances that you don't end up getting the fluffy character that you choose. At other times, the game lags and you will be forced to restart.
The Ups
Fluffy Fall is a free game that is fun to play and is appropriate for everyone. The overall gameplay is simple to learn, but it's also challenging. It has adorable characters and the background is ever changing, making it an eye candy.
The Downs
There are glitches in the game, such as lags and not getting the fluffy character that you choose.
The Verdict
Fluffy Fall may have some technical glitches, but overall, it's a fun and adorable game that will keep you entertained and occupied. It's also free so it's recommended that you give it a try.