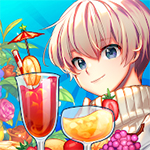 Ahoy there me lads and lasses! Yer friendly app pirate is here again for another app review. Me and the crew just got off this fantastic island. Not only was it full of gems, but it was also thriving in natural resources. You wouldn't believe the variety of fruits available. We brought a lot and stock it in the ship. We just made fresh fruit juices and boy are they refreshing! I wish me could share it with ye me hearties. But since I can't, better yet share ye an app review that is about fruit juice. Batten down the hatches and let me share with ye an app review of this game called Fruit Juice Tycoon by Sonew.
Pretty art and animation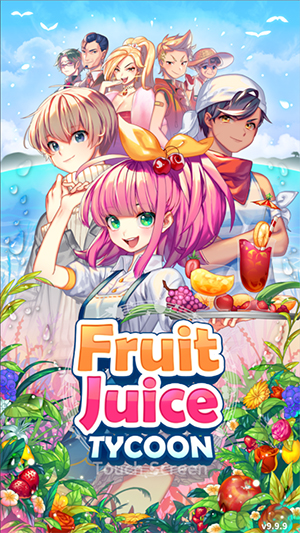 The graphics of the game is gorgeous. From the adorable characters to the fruits and other items sold, everything is pleasing to the eyes. The animation is also smooth. The characters move well and the controls work without problem. They move wherever you want them to put.
It has a story
You will not only play straight to the game. It has a story that would give you a background on why the characters are selling fruit juices. The story can be a bit long, although you have the option to skip it. If you want to know the story behind the game, better yet watch the story. The island is being taken over by a big corporation, unless the village people find a way to pay what they awe. That is how they came up with selling fruit juices.
There is a tutorial
There is also a tutorial at the start of the game. In between conversations, the characters will show you how to play the game. It has somewhat a touch of match 3, but with a twist. You will move the fruits so that at least three of the same fruits are vertically next to each other. Matching them will create the juices in the container. You will serve customers to earn more. As you progress in the game, you will be serving more products aside from juices like pancakes.
Upgrades can be costly
You will be earning money as you sell juices and other products. You can use the money you earned for your upgrades. However, the upgrades can be costly, so you need to keep selling before you collect the right amount. It requires patience or you will be tempted to make an in-app purchase. It's free to download the app, but you need Internet connection to play and save it.
The ups
Fruit Juice Tycoon is free to download. It has pretty graphics and smooth animation. It also has a background story and a tutorial.
The downs
The upgrades can be costly and you need Internet connection to play it.
The verdict
Fruit Juice Tycoon is a free to play game that is recommended if you love time management and match 3 types of games. Upgrades may take some time because they are costly, but it's still fun to play and it will keep you entertained.